If your home is located in an area where winters are harsh and extreme weather is to be expected, you might consider installing exterior rolling shutters. Exterior rolling shutters not only protect your house from the effects of rain, snow, and wind, but they can also provide energy savings. They are a perfect solution for outfitting your home for the winter and still maintain the aesthetic of your home.
Protect Your Cabana in Winter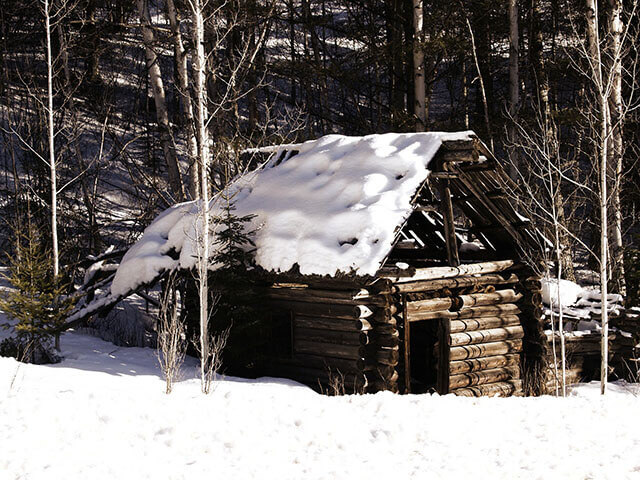 You have a lovely swimming pool in your backyard, and you have built a cabana next to it, so you can spend your summers lounging and having fun with your friends and family. All is well until winter rolls around. High winds, rain, snow, and frost can easily damage your cabana, which is intended for warm climates. What can you do to protect your cabana?
External rolling shutters are a great way to protect your outdoor areas, including your winter cabana, from harsh weather. The shutters are made of sturdy materials that can withstand even the harshest weather conditions while still protecting your belongings. Once the pool season is over, you can load up your pool furniture and accessories into the cabana and close the exterior shutters. Once the pool season rolls around, you can open your cabana in minutes, and everything is ready.
Cabanas tend to be delicate and can be quickly destroyed by harsh weather. Make sure that yours will last for years to come by using external rolling shutters.
If you think that cabanas are delicate, what can be said of gazebos? Gazebos are open structures with no walls or any protection from the elements. They used to be found mainly in warmer climates, but Gazebos have recently grown in popularity and are now featured in backyards, parks, and gardens in all climates.
How can you protect your gazebo once the cold winter arrives? Winterizing gazebos is not all that complicated. External roller shutters are a cost-efficient way to protect your gazebo in the winter and create a storage space for your outdoor furniture and accessories while the weather is bad. Gazebo shutters will help ensure that your gazebo makes it through plenty of winters so that you can enjoy plenty of summers in it.
Secure Your Pool House in Winter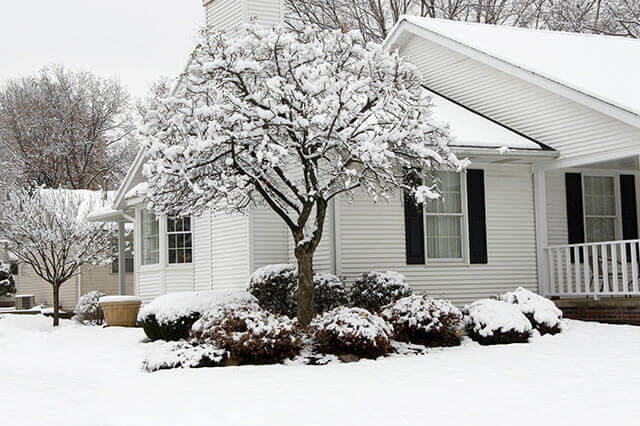 Pool houses have become quite popular in recent decades. A pool house is a perfect summer area, where you can hide from the sun, enjoy time with your family, or even host guests during the summer holidays. While most pool houses are made from proper construction materials (and should be able to make it through winter weather) they still often lack insulation and energy-efficient doors and windows. In addition to that, there might be issues with rain and snow leaking through and damaging the furniture and belongings inside the pool house.
All of this can be mitigated by installing exterior window shutter. They provide extremely effective pool house insulation. External shutters provide insulation from cold weather while protecting glass doors and windows from rain, snow, and high winds. They can also provide security from potential burglars since they are made from sturdy and durable materials. If you are using your pool house as storage in the winter or possibly planning on using the space as a workshop or game room in the winter, investing in exterior rolling shutters is a no brainer. They can render space that is otherwise unusable (in the winter) into something that you can enjoy year-round.
Advantages of Exterior Shutters
Exterior rolling shutters are one of the best investments you can make in your home. These are some of the reasons why:
They can protect your house or auxiliary space from extreme weather conditions such as storms, rain, snow, and high winds during the winter months. No more leaks, destroyed furniture, or broken window glass. Weatherproof your house, pool house, cabana or gazebo.
During the summer, they can provide excellent shade from the sun and keep the inside of your house cool.
Exterior rolling shutters are insulating shutters. They provide excellent energy savings in both summer and winter. Glass doors and windows are the areas where most of the energy in your house is lost. Some estimates go as high as 33%, which is a significant amount and big hit on your home budget. By installing exterior rolling shutters, you can keep your house warm or cool for a fraction of the original energy cost.
They offer added security for your home or auxiliary spaces. Shutters are made of sturdy and durable materials that might further discourage burglars from trying to break into your house or backyard cabana.
Exterior rolling shutters are motorized and can be integrated into smart home systems. It has never been easier to transform your house, decide on how much light you want to let in, or protect it from harsh weather when you are not around. Integrate the shutters with Alexa or any other smart home system, and you can remotely control them whenever (and wherever) you like.
They provide a cost-effective alternative to completely replacing all the windows and doors to achieve energy efficiency. Energy-efficient glass and window frames are still quite expensive, and it might be a while before you see a return on your investment.
Shutters can be customized and painted, and they do not ruin the aesthetics of your house.
They are easy to maintain, repair, and replace.
Consult ROLLerUP for Exterior Roller Shutters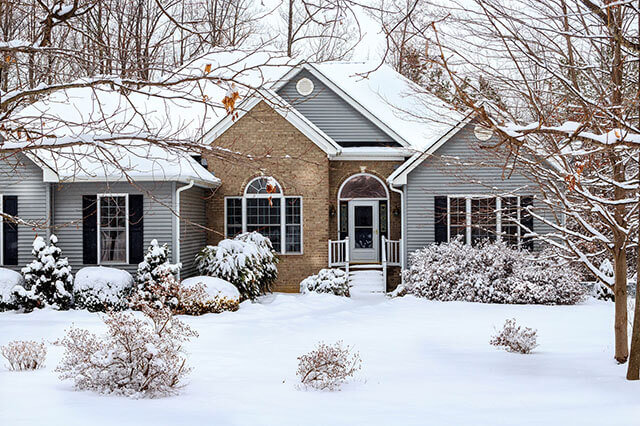 If your house needs some additional protection during the winter months or you own a cabana, gazebo, or pool house, you should seriously consider investing in exterior rolling shutters. ROLLerUP is a locally-owned and operated company with more than a decade of experience in residential and commercial roll-up shutter solutions.
Our qualified technicians provide excellent service that is prompt and affordable. Entrust the security and energy efficiency of your home to a team of reliable professionals at ROLLerUP. We take pride in our customer service and serving the local community.