Enjoy Protections with Roll Up Laneway Doors
Homeowners have a lot to think about when it comes to their residential properties. It is important to find ways to protect the home whether you are there or not. This means having laneway roll-up shutters and garage doors that are functional. According to Global News, there has been an increase in the number of garage-break-and-enters in 2018. Thieves often see this as one of the easiest ways to get into the home. 
There are some instances where broken or dysfunctional garage doors cause a problem. These problems are easily seen as access to your home and valuables. Finding ways to prevent this from happening is important. Fortunately for area residents and business owners, we provide will provide you with a roller shutter driveway and installation services. You may also choose to install laneway roll-up shutters. 
Benefits of Roll Up Laneway to Homes
Some garage doors offer minimal security and aren't capable of keeping criminals out. To help protect your home & possessions consider our roll up laneway shutters. Our shutters are secure from all the many security bypasses that traditional garage doors are susceptible to, as well as the ability to withstand bad weather. Contact our team at ROLLerUP and get a free onsite estimate for your upcoming laneway shutter installation project.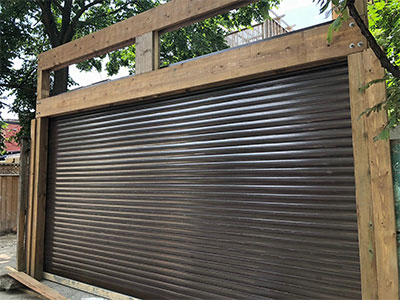 ROLL UP GARAGE DOOR INSTALLATION & REPAIR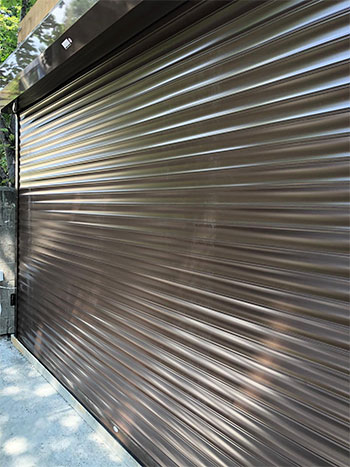 Secure Vulnerable Laneway Homes Areas
Evaluating your property for vulnerable areas will help to protect it. Homeowners no matter their neighborhood can feel secure with our laneway roll-up shutters. These are lightweight shutters that are energy efficient. They are assembled and manufactured in Canada with materials from Europe. These roll-up custom shutters provide security all year, along with protection from noise and cold. 
Customize to Improve Laneway Home Efficiency
The efficiency of your home should be a cost-saving to you. Ineffective garage doors can cause energy to be lost. Roll-up shutters serve to improve your home's efficiency. These are strong custom shutters that offer added protection in bad weather or storms. Better Toronto laneway access is another benefit. The appearance of a roller shutter driveway and custom driveway gate can accent the home's exterior.
The products and services, such as our custom roller garage doors, are becoming more and more popular in the Toronto area. These are advanced shutters and garage doors that utilize today's technology and allow better security and home automation. You will have access to voice activation, mobile phone connectivity, and alarm system integration. We also offer maintenance and repair services in the Toronto area for any other rolling shutter doors. 
If you want to enjoy better home protection, contact us about Toronto laneway services. You can request a quote for your shutter and garage door needs. These are guaranteed products that provide homeowners with security whether they are at home or away. You will experience peace of mind, with customized features to prevent burglary and theft. Call to get an estimate today!
Benefits of Roller Shutters
Roller Shutter Color Options
We offer 4 standard colour option for our roller shutters and over 1500 custom colours you can choose from. The shutters can also be wrapped with vinyl wrapping, the same process that is common with wrapping cars and trucks for advertisements.
ROLLerUP offers the option of an anti-graffiti coating to be applied on the roller shutters. This special coating protects the shutter surface from many elements such as paint and dirty. The anti-graffiti coating is a clear coat that is applied on top of the shutter and provides a nice glossy finish over the plain or colours shutters of your choice. 
Protects against dirt and paint spray
Keeps the shutters clean
Reduces cleaning and maintenance costs
Preserves your home or business image
Smart, Flexible Financing Available.
With more financing options now available, anyone can be protected by our roller shutters. Ask us about our flexible financing plans.
LOVE OUR CABANA ROLLER SHUTTERS
We enjoy our new shutters… it's easy and secure to use during the summer time and we feel safe to lock it down for the winter month.
ROLL UP GARAGE DOOR
We were looking for a solution to maximize space in our garage, as we have a car lift in the garage. RollerUp was amazing in finding a solution and at a great price!