ROLLerUP Now Services The New Brunswick Area
Security, safety, and privacy are things you should never compromise on in your home or business. That's why we are bringing our security and safety optimized
rolling shutter solutions
to New Brunswick.
As Saint John roller shutters installers, we are the preferred choice for roller shutter and
privacy screen services
tailored to meet the unique needs of our customers. Home and business owners in New Brunswick deserve to have access to the same service quality and competitive prices we are known for in Saint John.
If you are in or around
New Brunswick
, call us to discuss your security, safety, or privacy needs, and our experts will recommend the best rolling shutter installation for you. We'll also provide you with a free and budget-friendly estimate.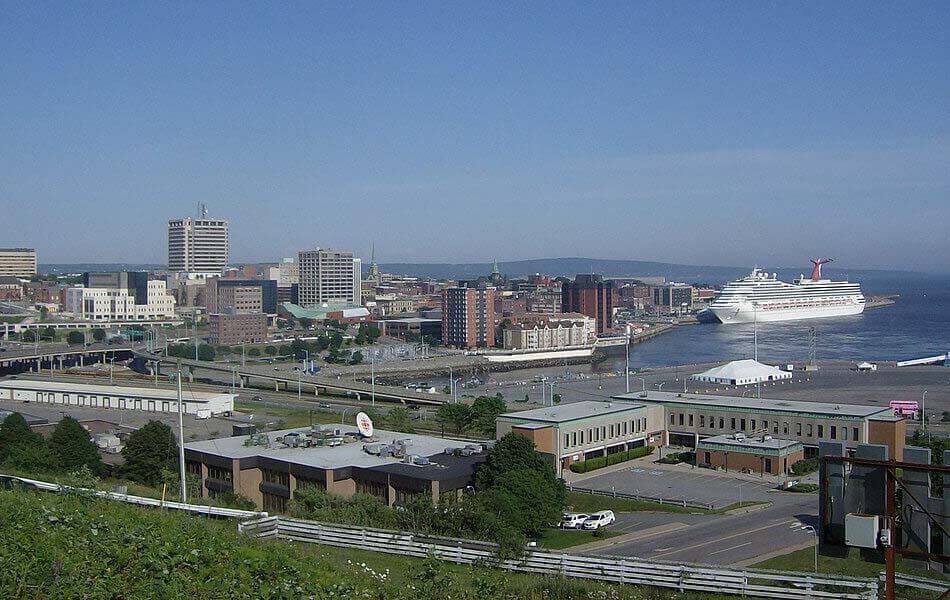 Residential Roller Shutters Installation and Repair
Some of the Services We Are Bringing to Saint John
Most of our roller shutters are made with durable aluminum slats. We can cut and tailor these slats to create a durable yet versatile window, door, or lane way covering to secure your premises.
We also offer various privacy screen installation options for residential and commercial properties. Below are more details about the products and services we are bringing to
New Brunswick
: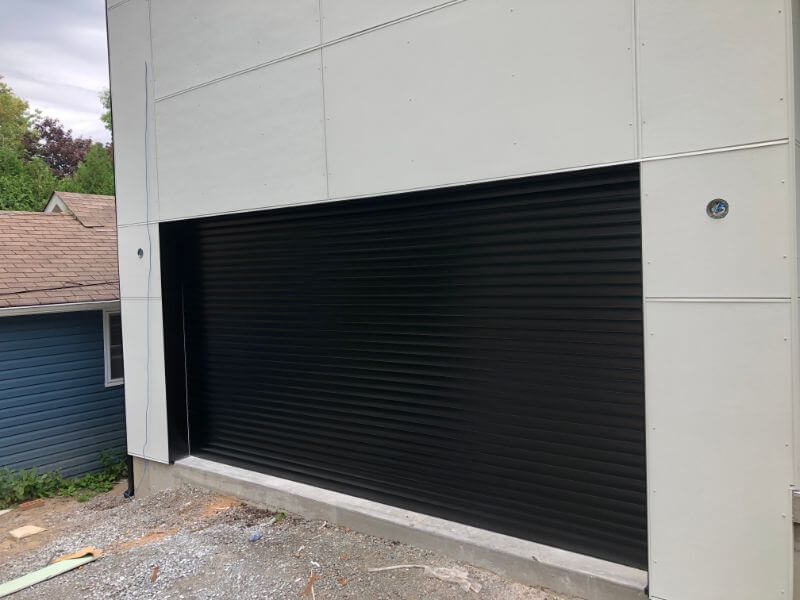 Unlike typical garage doors—that burglars frequently exploit—let us
install a roll up garage door
that adds an extra layer of security to your home. The door will feature a durable and resilient aluminum body and a sturdy locking mechanism that deters break-ins.
You can get the door in a color and style that best suits the aesthetics of your home. For your convenience, we can also add home automation features that trigger the opening and closing of the door as your vehicle approaches.
Other fantastic features to look forward to from installing our roll up garage door are:
Minimal noise during operation
Energy-efficient mechanism
Zero maintenance
Customer-friendly 5-year warranty
Commercial Security Shutters
The assets within your place of business need all the protection they can get. Instead of relying on just window and door locks, let's strengthen your security with our state-of-the-art
commercial security shutters
.
Aside from break-in protection, our commercial security shutters also offer vandalism protection with an anti-graffiti coating. This protective coating prevents dirt and paint from sticking to the shutters, thus maintaining the curb appeal of your commercial premises.
We can also customize the shutters to carry your logo and business colors to attractively promote your business.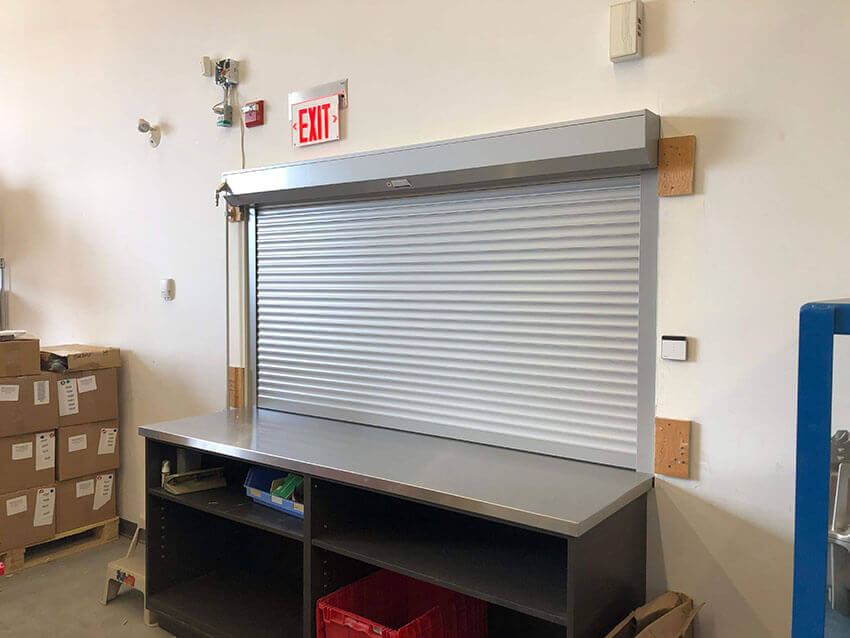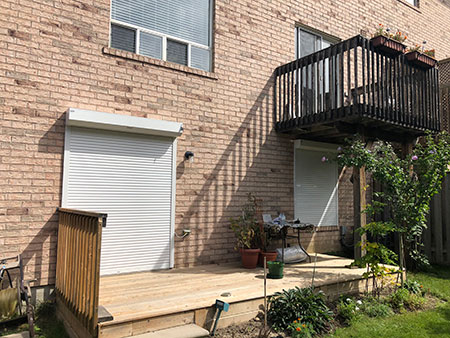 Patios are great for relaxing and enjoying your yard. However, because of their connection to your home's interior, a patio can pose a serious security risk. Unscrupulous individuals can exploit your patio to enter your home. Placing shutters over your patio will enhance the overall security of your home.
We also have
patio roller shutters
for enhancing privacy. When the shutters are in place, you can enjoy your patio in complete privacy.
Outdoor privacy screens over your doors and windows give you privacy while still allowing you to enjoy the view. We recommend this product to all our customers who want more privacy at home or work.
Other benefits of installing this product include minimizing sun exposure that can damage furniture. It also keeps noise from the outside to a minimum and adds a modern touch to your premises.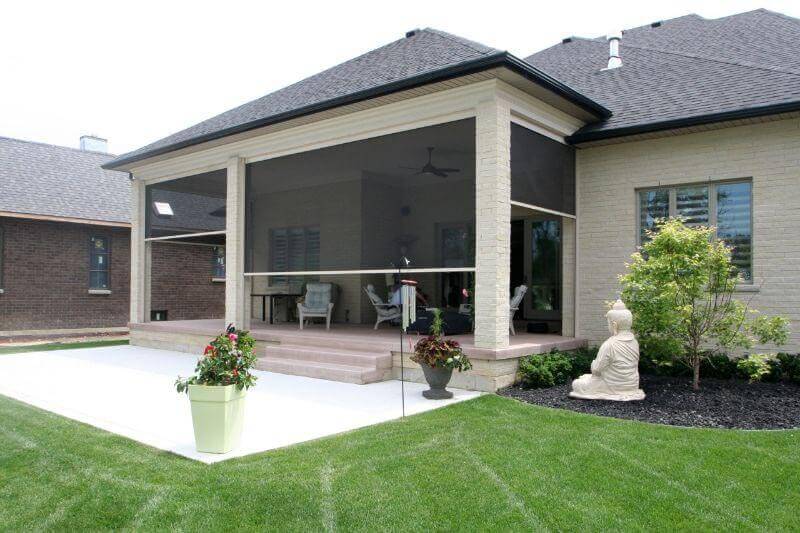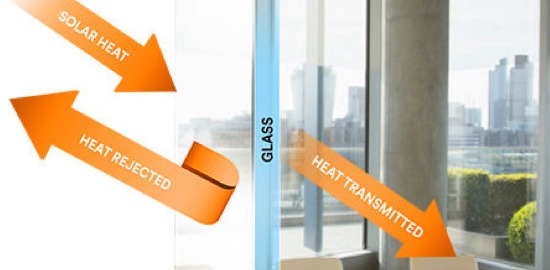 Breaking a glass window creates a potential point of entry for a trespasser. Accidental window breaks also occur, leaving behind broken glass that could injure someone.
To boost the resilience of your windows, take advantage of our
window security film installation
. It involves installing a specially designed material over your windows that makes them more resistant to impacts.
Even if the glass does break, the security film will hold the pieces together, keeping the entryway closed. It's a great solution for making windows in a residential or commercial property more secure. It's also a cost-effective solution that won't interfere with the aesthetics of your property.
An open lane or driveway means anyone can approach your home. It also provides a clear view of your house, which impedes on your privacy. We can fix both issues by installing a
lane way roller shutter
that keeps out trespassers and peepers.
Regardless of the size of your driveway, we can provide you with a custom option that's a perfect fit. You can also get it with remote closing and opening features for your convenience.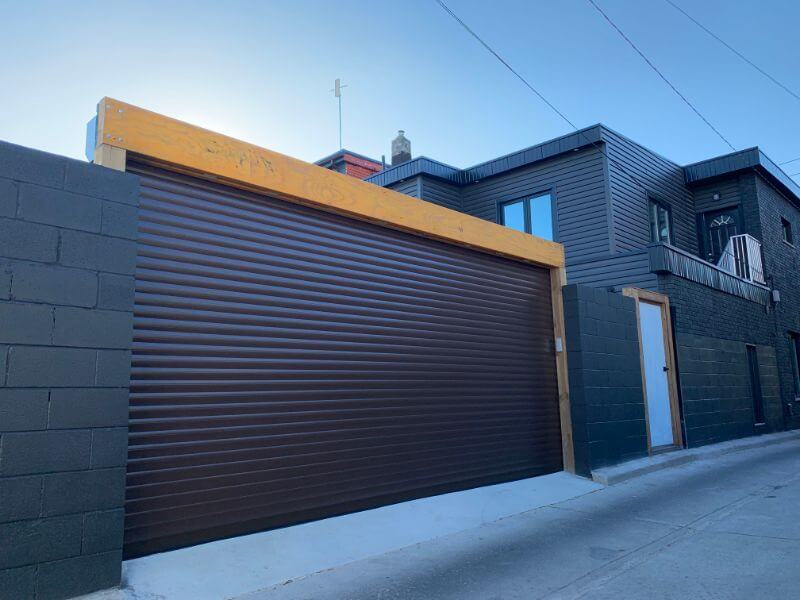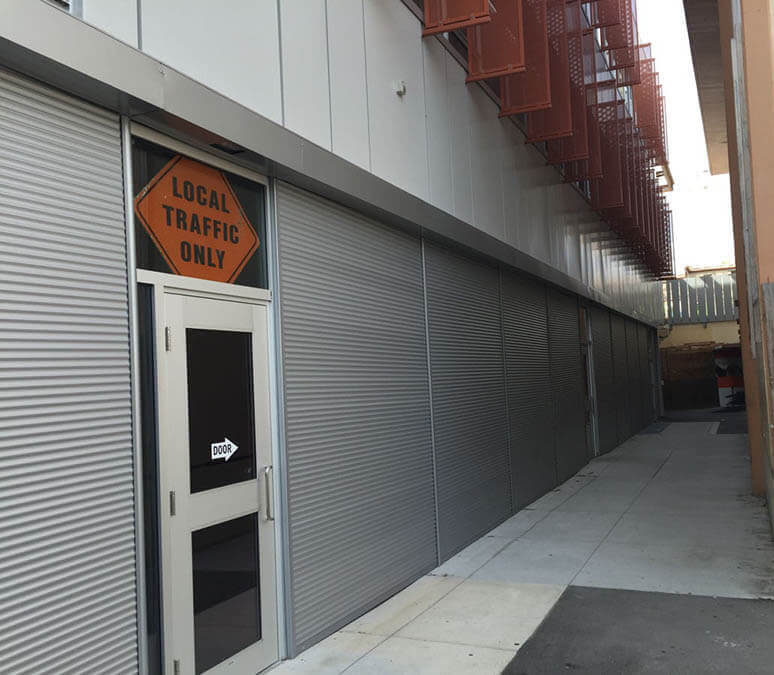 Having
rolling fire shutters
in place is a legal requirement for businesses. It is also critical for keeping people safe during a fire. The shutters enhance safety by minimizing oxygen flow that could further fuel a fire. Because of this feature, the shutters also minimize smoke damage.
To optimize its effectiveness, we can connect your rolling fire shutters to your fire-alarm system. When there's a fire, the alarm will trigger the shutters, which will then automatically close. And if there's never a fire, these shutters are still effective for deterring break-ins and keeping your property secure.
Special Application Rolling Shutters
Do you have unique security or privacy needs that none of the above products can satisfy? No worries. We have
special application roller shutters
that we can customize to suit your unique needs.
For instance, we can create and install shutters to secure specific spaces, such as outdoor kitchens or bars, TV enclosures, and more. We also have cabana roll up doors for your pool houses, gazebos, and other outdoor spaces.
Contact Roller Up today to discuss your project and get a free quote.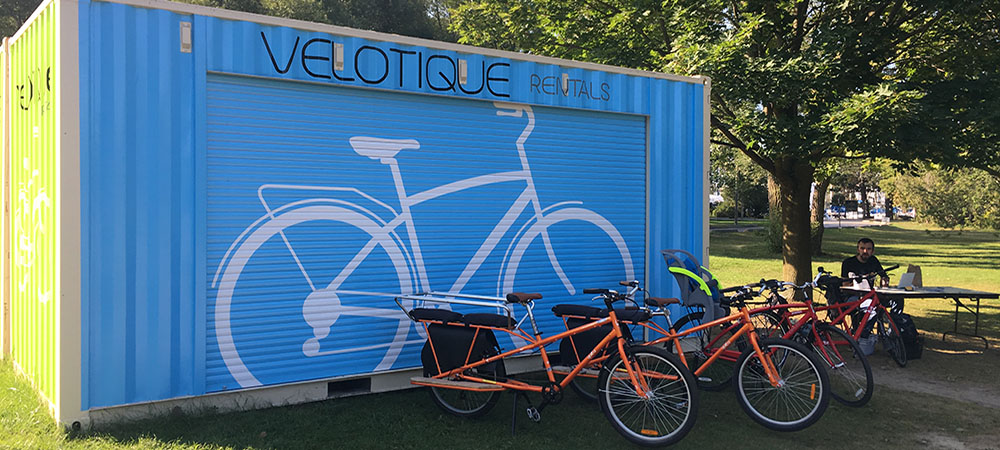 Offering Rolling Shutter Installation to the Following Areas
Benefits of Roller Shutters
Roller Shutter Color Options
We offer 4 standard colour option for our roller shutters and over 1500 custom colours you can choose from. The shutters can also be wrapped with vinyl wrapping, the same process that is common with wrapping cars and trucks for advertisements.


ROLLerUP offers the option of an anti-graffiti coating to be applied on the roller shutters. This special coating protects the shutter surface from many elements such as paint and dirty. The anti-graffiti coating is a clear coat that is applied on top of the shutter and provides a nice glossy finish over the plain or colours shutters of your choice. 
Protects against dirt and paint spray
Keeps the shutters clean
Reduces cleaning and maintenance costs
Preserves your home or business image