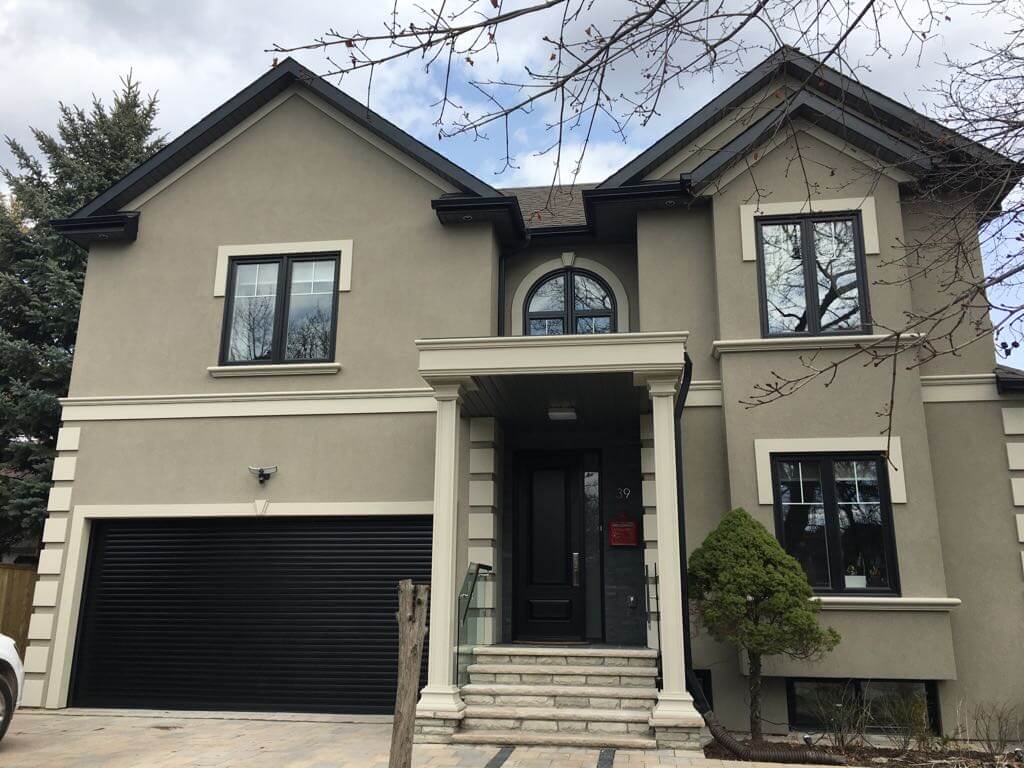 We can handle windows, roll up garage doors and laneways. Some standard garage doors are more for show than protection. When you give us your job specifications, we can craft special residential roll up shutters that can withstand burglar attacks, accidents and severe weather.
If you live in a bad neighbourhood or have valuable possessions, you might consider residential security shutters.
After purchasing a brand new home, you might want to upgrade the security features. A custom garage door could protect an antique automobile.
Or, you might have a TV in your garage, so you can watch the big game. Residential roll up shutters can provide four-season protection. You might want to improve you window pane protection against Ultraviolet radiation, cold air or noise.
Window Security Shutters Toronto
Windows and doors are the primary avenues for energy loss. You don't want to refrigerate the entire neighbourhood. During powerful thunderstorms, you might want strong shutters to avoid window damage from flying debris. Roll down gates can also add curb appeal to your home.
Take control of your home environment. Create a home fortress with powerful rollup shutters.
Customizable & Stylish Shutters
Our Toronto roll up window shutters can be customized and fitted to any application or structure. They are paintable and can be covered with a vinyl wrap.
At ROLLerUP we believe in the balance of security and aesthetics. We offer a 5 year warranty on our roll up shutters.
Love our cabana roller shutters
We enjoy our new shutters… it's easy and secure to use during the summer time and we feel safe to lock it down for the winter month.
roll up garage door
We were looking for a solution to maximize space in our garage, as we have a car lift in the garage. RollerUp were amazing in find a solution and with a great price!