Our ROLLerUP window shutters, roll up garage doors and laneways shutters, are perfect for Canadian homes and business. Whether in an urban setting or out in cottage country. When you give us your job specifications, we can craft special residential roll up shutters that can withstand burglar attacks, accidents and severe weather.
If you live in a bad neighbourhood or have valuable possessions, you might consider residential security shutters.
After purchasing a brand new home, you might want to upgrade the security features. A custom window roller windows could protect your home from burglars and bad weather. 
Our roller shutters allow integration with many home automation devices to create your smart home, such as Alexa.  Easy operation of our shutters makes it be the perfect balance of tough security and beautiful esthetics for your dream home.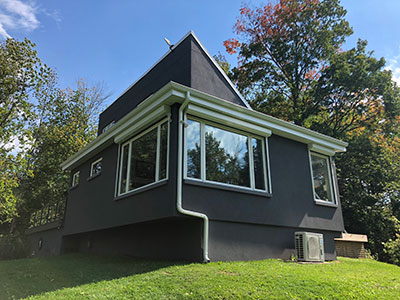 Residential Roller Shutters Installation and Repair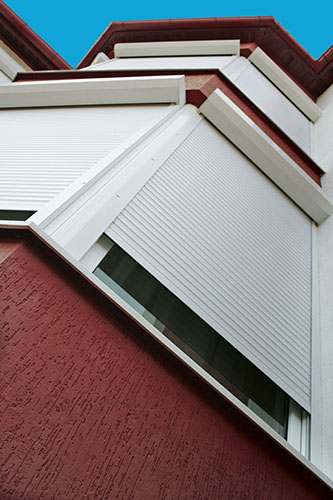 Energy Efficient Shutters
Keeps the heat in during the winter month and keeps the heat out during summer.
Windows and doors are the primary avenues for energy loss. You don't want to refrigerate the entire neighbourhood. During powerful thunderstorms, you might want strong shutters to avoid window damage from flying debris. Roll down gates can also add curb appeal to your home.
Roller shutters are also a great solution for noise reduction. Roller shutters are great at stop sound from entering your home from the street. The roller shutters are not soundproof but can stop up to 80% of the sounds.
Customizable & Stylish Shutters
Our roll-up window shutters can be customized and fitted to any application or structure. They are paintable and can be covered with a vinyl wrap.
At ROLLerUP we believe in the balance of security and aesthetics. We offer a 5-year warranty on our roll-up shutters.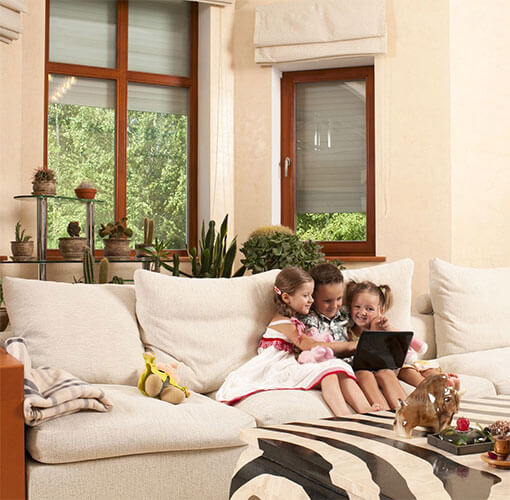 Smart, flexible financing available.
With more financing options now available, anyone can be protected by our roller shutters. Ask us about our flexible financing plans.
Roller Shutter Color Options
We offer 4 standard colour option for our roller shutters and over 1500 custom colours you can choose from. The shutters can also be wrapped with vinyl wrapping, the same process that is common with wrapping cars and trucks for advertisements.
ROLLerUP offers the option of an anti-graffiti coating to be applied on the roller shutters. This special coating protects the shutter surface from many elements such as paint and dirty. The anti-graffiti coating is a clear coat that is applied on top of the shutter and provides a nice glossy finish over the plain or colours shutters of your choice. 
Protects against dirt and paint spray
Keeps the shutters clean
Reduces cleaning and maintenance costs
Preserves your home or business image
LOVE OUR CABANA ROLLER SHUTTERS
We enjoy our new shutters… it's easy and secure to use during the summer time and we feel safe to lock it down for the winter month.
ROLL UP GARAGE DOOR
We were looking for a solution to maximize space in our garage, as we have a car lift in the garage. RollerUp was amazing in finding a solution and at a great price!