Sliding patio doors are an excellent addition to any home, allowing quick access to your patio and filling your home with natural light. Unfortunately, inviting patio doors are also an easy target for thieves and opportunists in the area. So, how do you adequately improve patio door security and protect your home when you have a stunning sliding door feature?
Install a Patio Roller Shutter to Greatly Improve Patio Door Security
The best way to secure patio doors against unauthorized entry is to invest in an automatic roller shutter. If you're worried, home security shutters are a fantastic addition. A roller shutter that covers your entire patio door is a complete security system.
It successfully prevents access to the patio door, making it unbreakable, and negates the need for less effective methods. Patio roller shutters work as a second door, covering access to your patio door when you're not home. It not only denies burglars an entry point, but the visual coverage makes it impossible to see inside, too, which is something most criminals prefer to do before making their entry.
Much like a garage door, the roller shutters slide up and down along a track. It allows access to your view but secures your home from invasion and protects the doors from potential damages.
These nifty contraptions are a bit of an investment and will require professional installment, but they are worth it. Each set of roller shutters will cost between $300 and $1000, which doesn't include the installation. If you're concerned about your sliding patio door security, though, these features are the best option.
Roller shutters even disappear into a secure and attractive housing feature that blends seamlessly with the exterior of your home.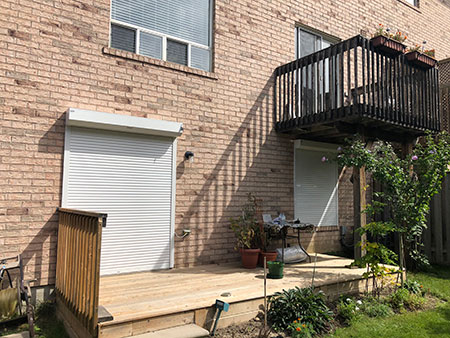 Install Additional Locking Mechanisms
There is a myriad of
aftermarket locking systems
for patio doors, Though not as secure as exterior roller shutters, you can install several of these options easily. Many patio door companies offer these auxiliary locks as an additional product feature on their main doors.
Usually, the mechanisms are simple bolts along the sliding track, which prevent the door from opening when it is in place. These limited locks aren't robust security devices, however. They're often secured poorly with small fasteners and can easily be broken.
Adding several locks is often your best bet, but you shouldn't rely on these products as a complete security solution.
Apply Window Security Film
The material of the glass itself often causes problems. One of the most prominent issues is with a break-in through a patio door. Patio door glass is usually made of modern safety glass, which instantly shatters when struck hard enough.
It's a safety mechanism designed to reduce injury in case you or your children run into the glass. Unfortunately, thieves are also aware of the weakness of patio door glass, targeting it as a natural access point.
You can counteract this threat by applying an
aftermarket laminate
to the window glass, which negates the safety glass feature. When someone strikes the glass, it will still break, but it won't shatter. Instead, it clings to the laminate and continues to function as a barrier to entry.
Laminates are offered in different categories depending on how much you're willing to spend. You can install cheaper laminates yourself, purchasing the product from a local hardware store. These cheap options may obstruct your view, though, detracting from the aesthetics of your patio door significantly
Specialty window and glass services install a better and stronger laminate that won't obstruct your view in the same way. These solutions don't secure your home through your patio doors, but they do make entry much more difficult for thieves and act as an effective deterrent.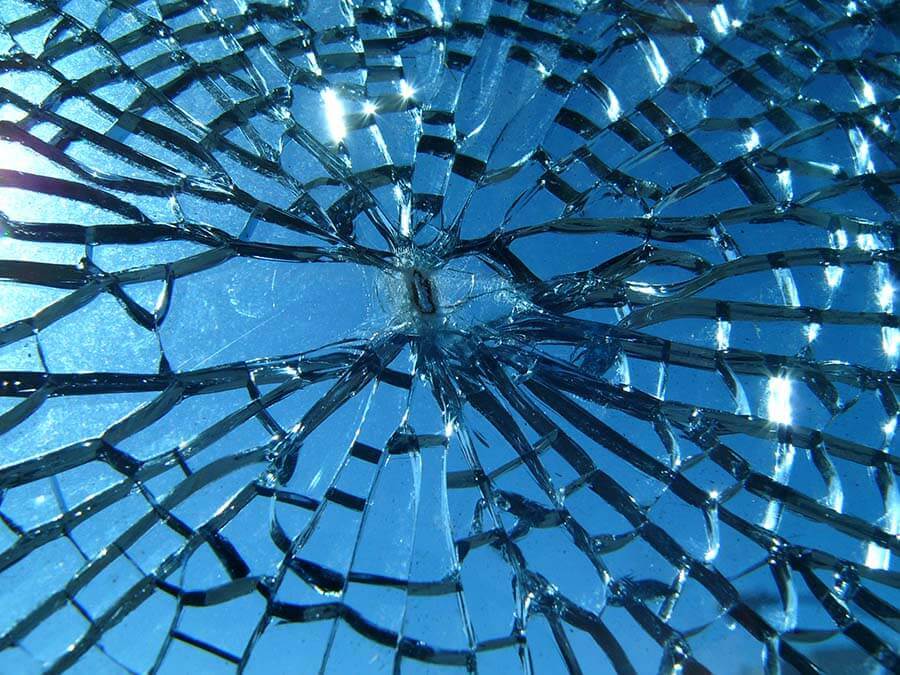 Install Better Door Locks
Most patio doors have simple locks, which aren't the most secure mechanisms for an exterior door. These locks are often susceptible to lock-picking if there's an exterior lock, or to lifting the door right out of the track. If you're concerned about sliding patio door security, check with the manufacturer of your patio door for details on a more secure locking system.
You can purchase and
install aftermarket locks
to secure your patio doors, too. Research your brand of patio door and then check which aftermarket locks work best with its construction features and specific material. For instance, screwing the fasteners of an aftermarket lock into vinyl patio doors can cause significant damage to the material, which is less than ideal for any homeowner.
The best locks for patio doors secure directly to the frame and bolt from the inside, leaving no lock left to pick on the outside.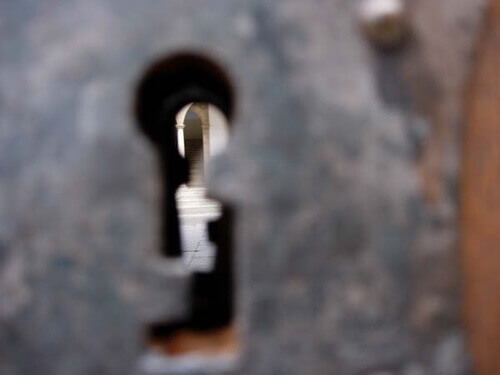 Put in Laminated or Impact Glass
You can replace your glass panels with more durable glass options to improve your security.
Impact glass is the same product most commonly used in car windshields, for example. Impact glass is a significantly heavier pane.
Thieves will have to come well-prepared to gain access to this form of sliding patio door security, but it the weight could also make your patio door harder to operate.
Installing laminated glass is like applying security film, only on the interior of the glass rather than the exterior. Hire one of our professionals to replace the glass lites for you, with ease and precision. You'll save time and money on a new security solution for your patio doors.
Another costly security option is to have alarm sensors professionally installed around the house. While an alarm system won't prevent burglars from breaking the glass and intruding, it can help you monitor and catch them.
Many alarm options are complete home systems in a variety of styles and features. The systems can notify you quietly or report to a security service. Some of the options immediately trigger video cameras to record intrusions, which won't help your property but will ensure that the police catch the criminals responsible.
The best security systems include all these options, but this alternative is an expensive one.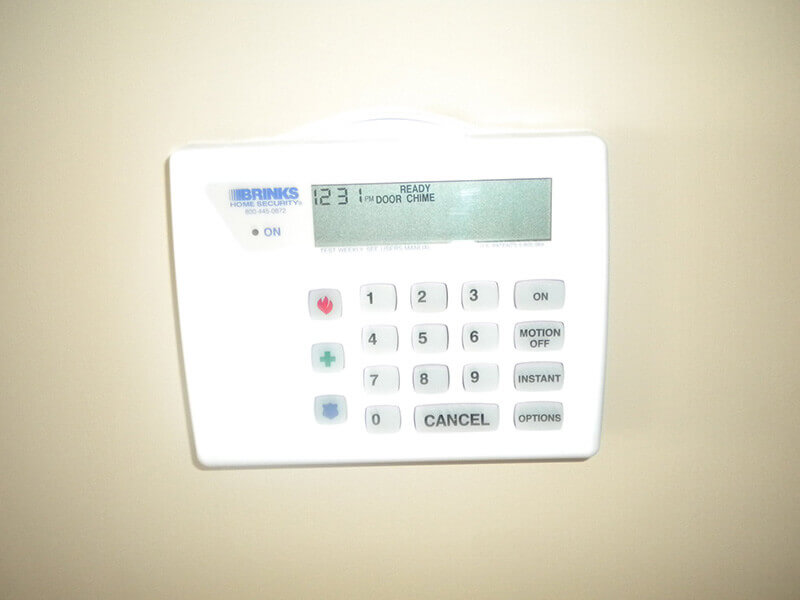 The cheapest method to secure your patio doors is putting a stiff rod in the track. Find an appropriate rod that is sized correctly, so that it blocks the path and doesn't allow any movement of the door while it's in place. There are a few aftermarket rods that can be extended and locked to fit precisely.
If you allow any movement in the track, it can shift the rod out of position and allow entry.
This option does nothing to protect the glass on your patio door, but it is effective against picked locks and unauthorized entry by opportunists.