A fire is one of the most devastating things that can happen to your business or home. Because our commercial and residential properties are made with flammable building materials and have flammable items inside of them, any fire has the potential to destroy an entire building. Fortunately, we can recommend an excellent way to mitigate your risk of a fire: Install roller fire shutters.
Why Do You Need Fire-Rated Roll-Up Shutters?
Fire-rated roll-up shutters are a legal imperative for your business or residential property in Toronto. Not only do they protect your property and your business assets, but regulations require them. Fire-rated roll-up shutters are a way of ensuring the highest level of safety for employees and customers alike.
Fire codes
outline the precise specifications for shutters, from the make to the materials. These rules provide a minimum safety standard when it comes to construction, mechanics, and installation of fire-rated roll-up shutters. Laws vary based on your location. So, be sure to
check your local fire code
, and protect not only your business but neighboring commercial properties and homes, too.
Fire shutters seek to compartmentalize sections of your business slowing the spread of smoke and flame in order to minimize damage and provide staff and customers more time to escape.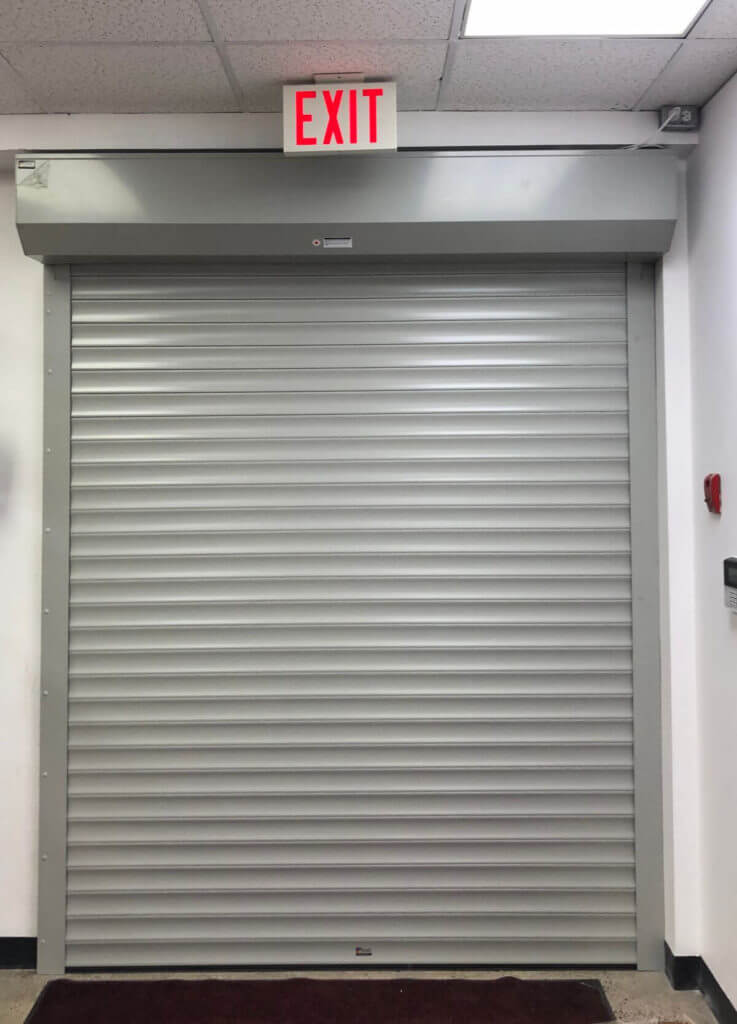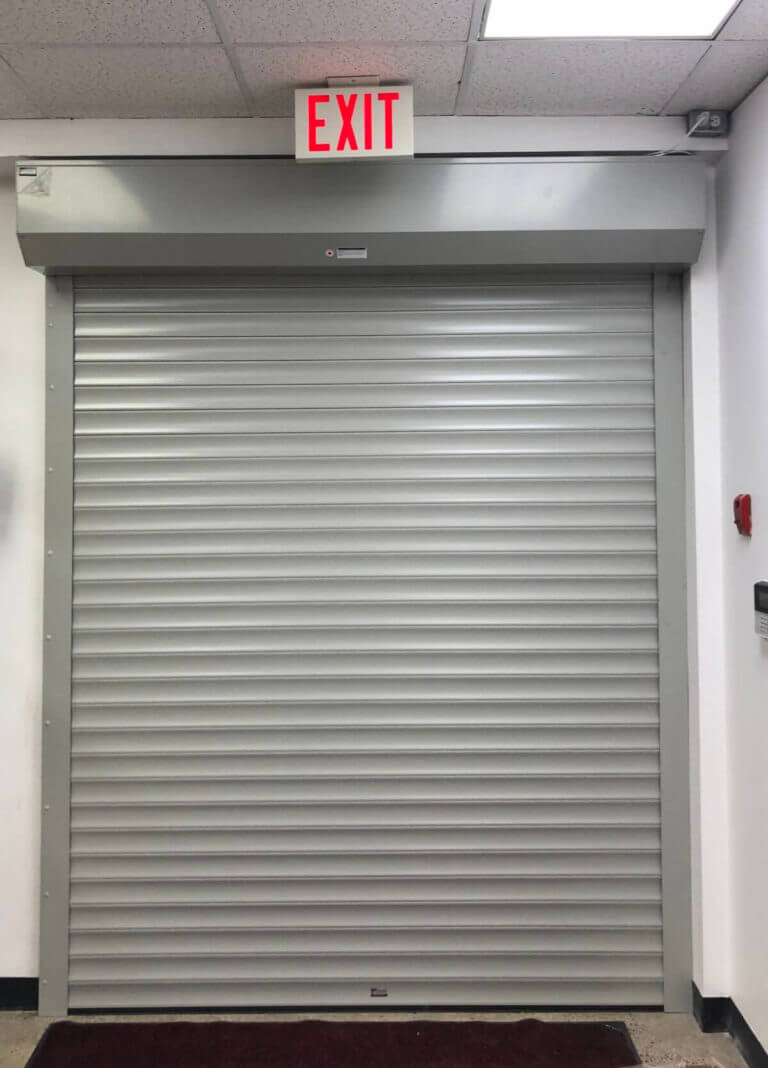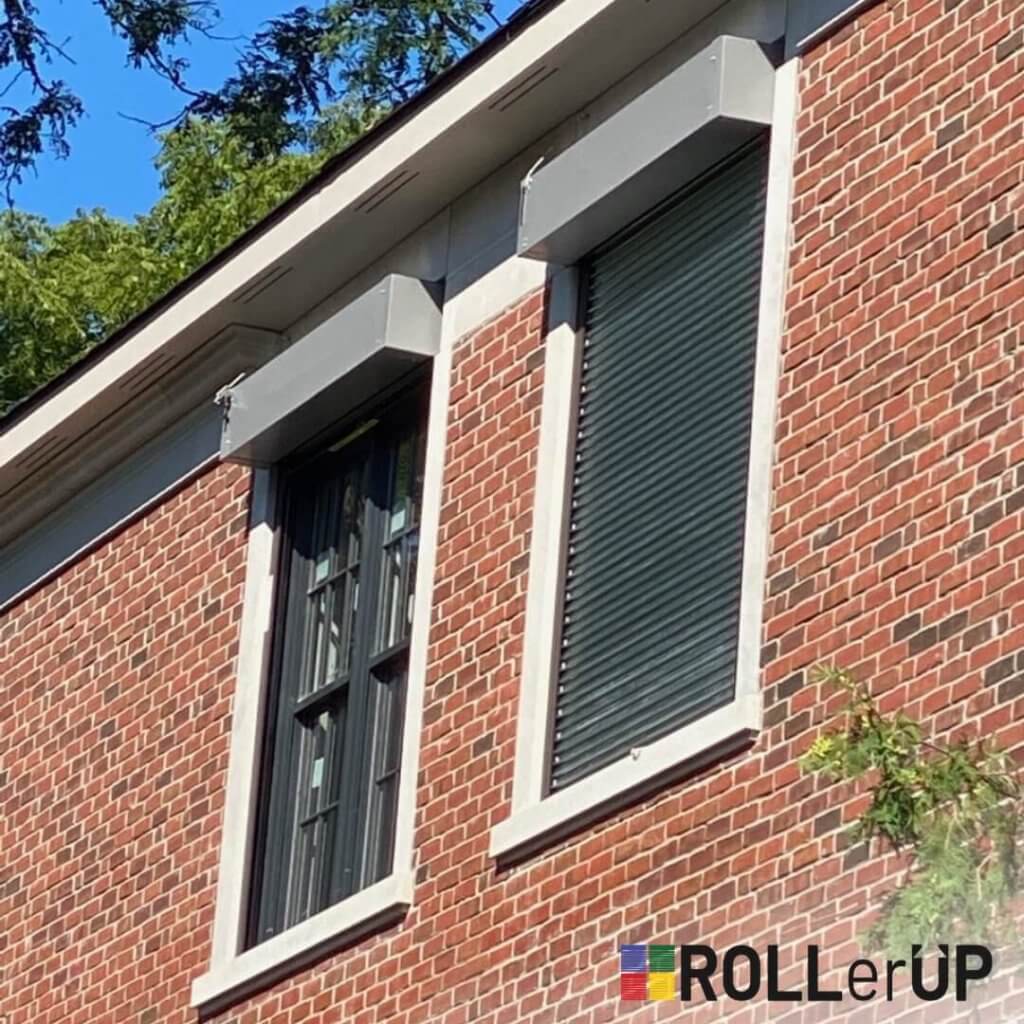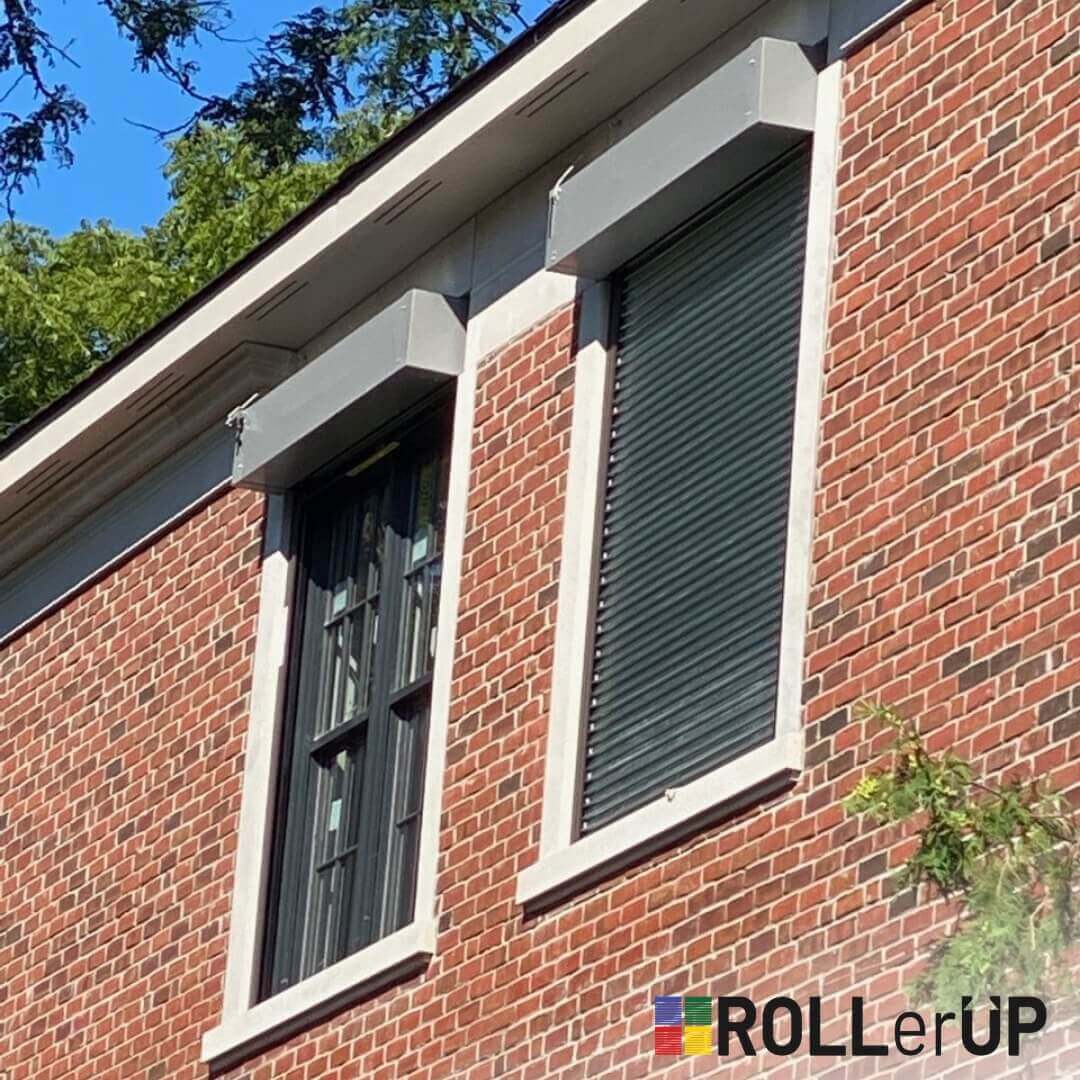 Three-For-One: Security, Fire Protection, and Insulation
There are plenty of reasons to purchase fire shutters for the windows and doors of your commercial or residential property. Foremost, they provide an added layer of security and insulation. Whether or not you ever have to use the shutters, having the peace of mind knowing that your business, employees, home, and family are safe is priceless.
Rolling Fire Rated Shutters Installation and Repair
Smoke protection is essential in fire emergencies, smoke inhalation is a major cause of injury and even death. Smoke protection shutters can contain the spread of smoke and fire.
The shutters prevent smoke damage and control oxygen flow to contain and keep smoke from spreading.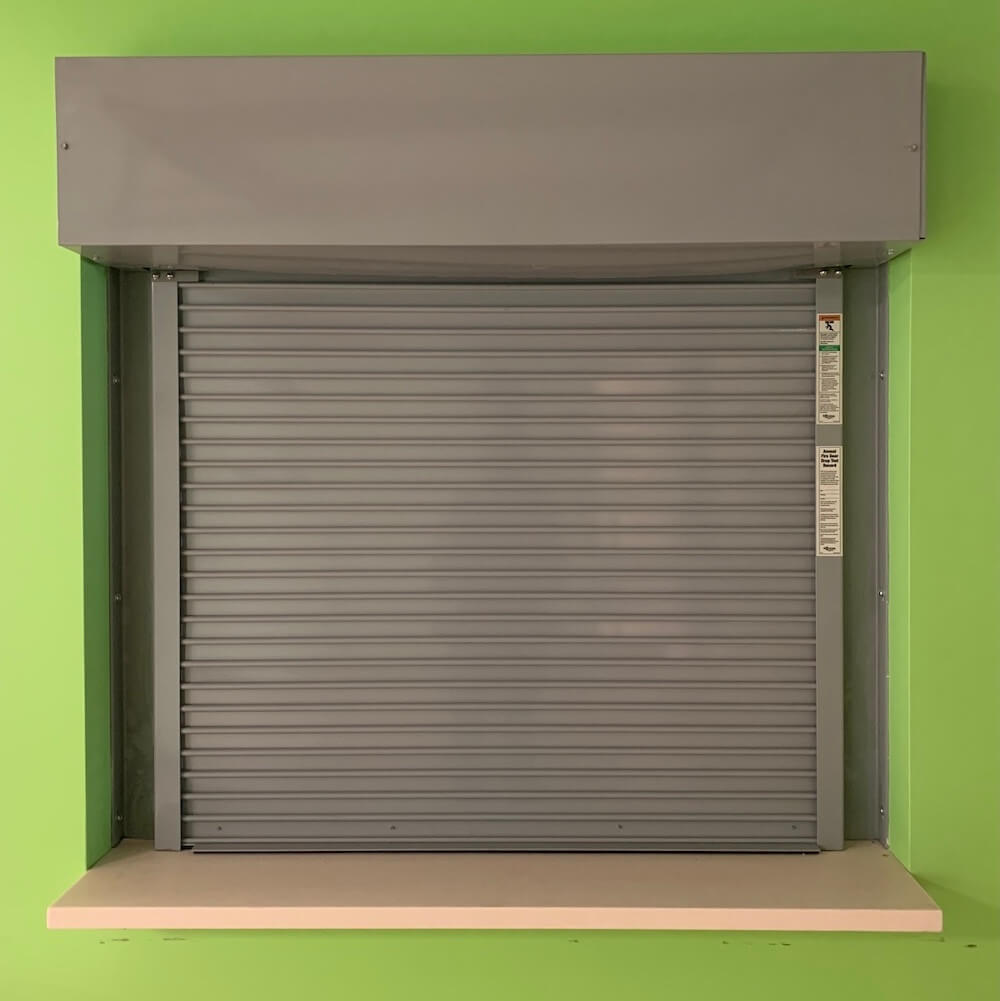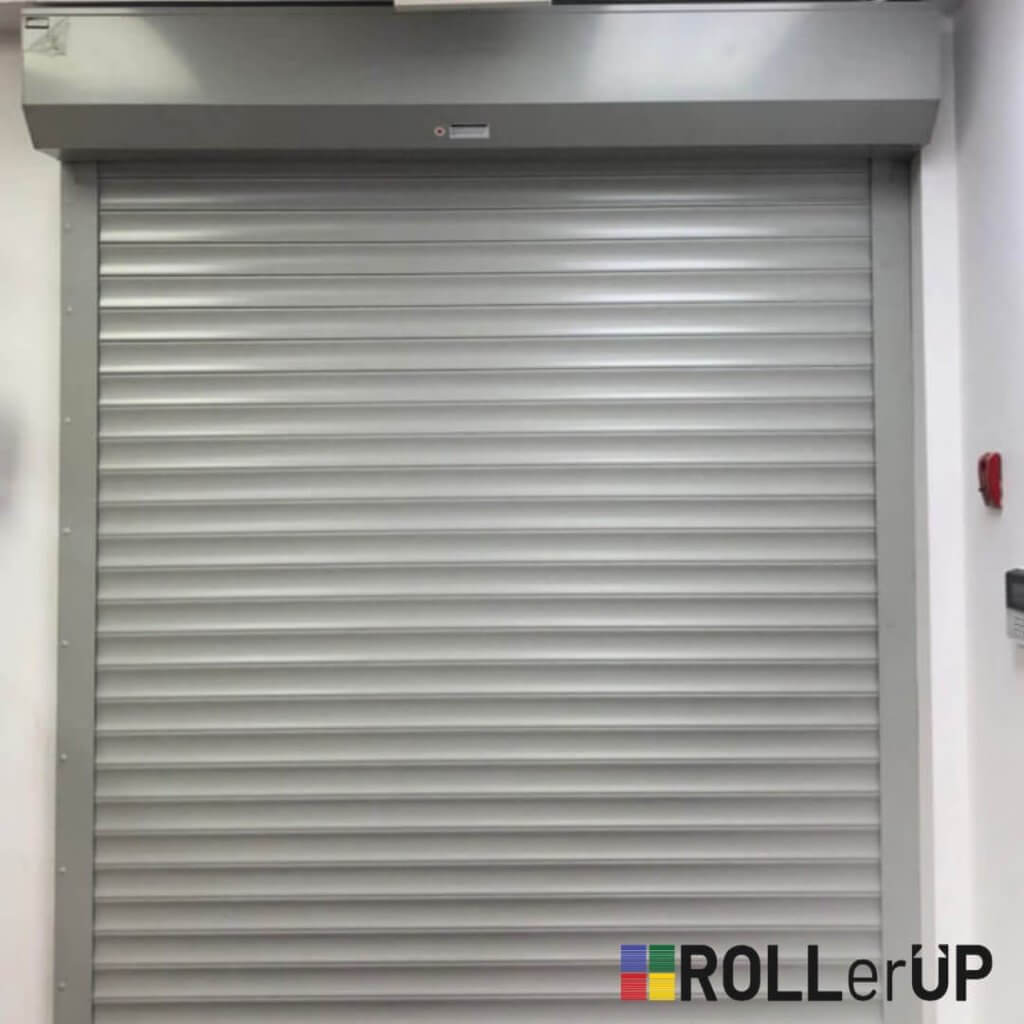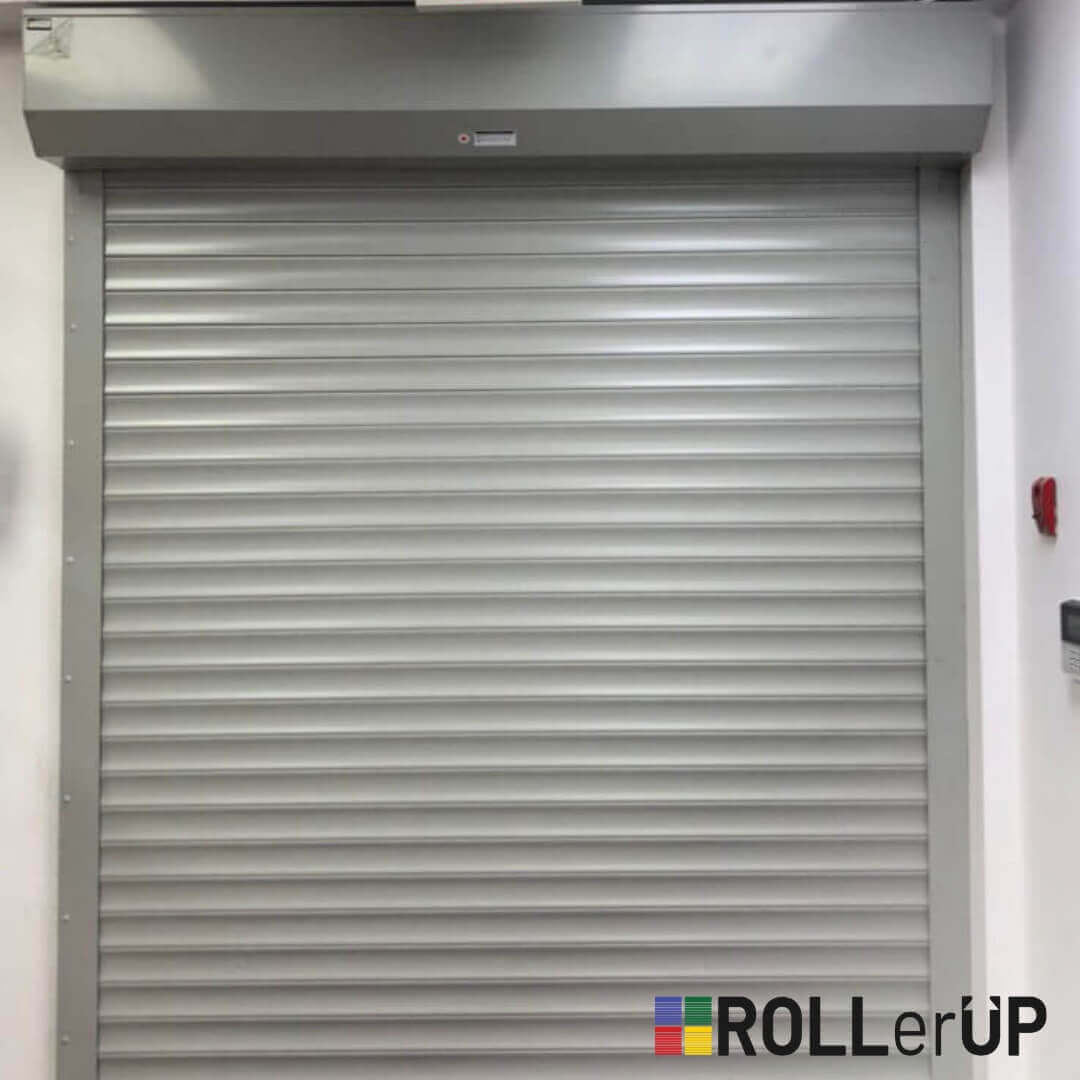 How Do Fire Shutters Work?
Fire shutters work similarly to traditional roller shutters unless there is an immediate fire. Most of the time, the shutters have a connection to your fire-alarm system. When the system detects smoke, it will trigger the screens to close via a motorized mechanism.
A fire-shuttered window or door can include various features, depending on your preferences and needs. For instance, some models come with a heat-detection system instead of a smoke detector for more precise readings. You might also choose shutters that can close under their own weight, so you don't have to worry about motor malfunctions.
We Offer Fire Shutter Installation Services
Installing fire shutters requires high levels of precision. If the shutter rolls down and there is even a centimeter misaligned, the entire installation becomes futile. That's why it's critical to hire a bona fide professional fire-shutter installation company that delivers the protection you need – just call ROLLerUP.
Our team goes to great lengths to ensure that measurements and materials are in perfect order before beginning the installation, customizing the shutters to fit the unique arrangement of your business or home. In addition to measuring, drilling, and mounting, ROLLerUP also will install the motor to ensure hands-free connectivity.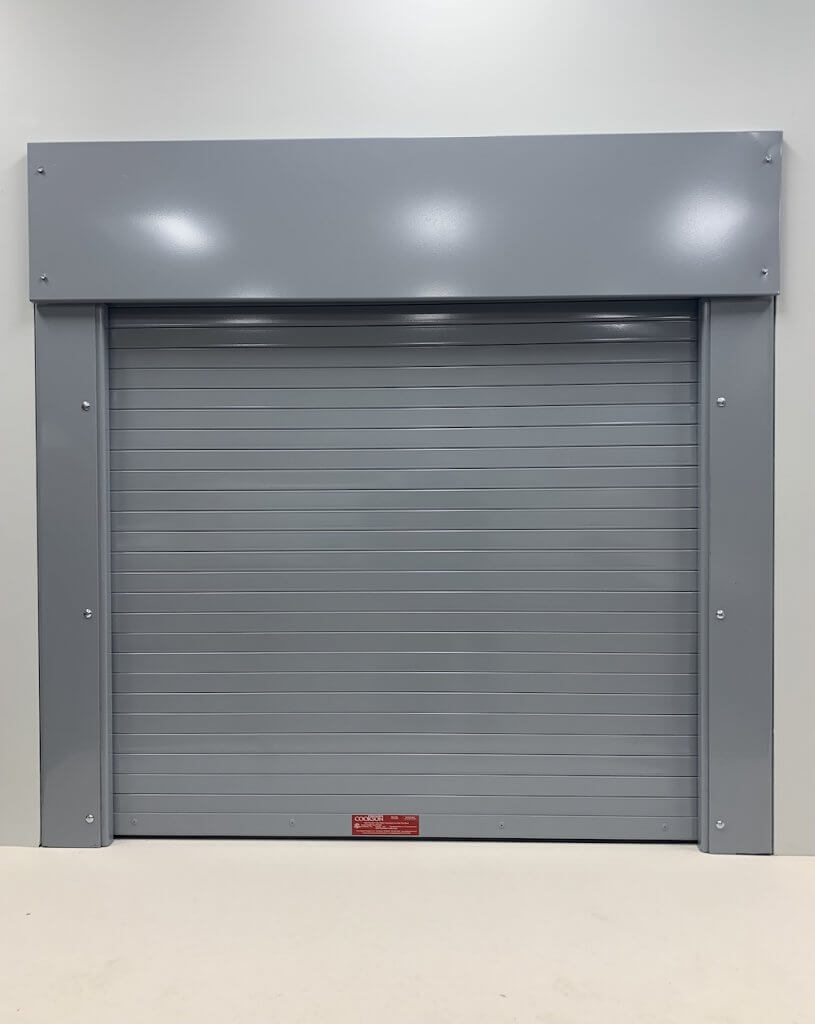 Our Fire Shutters Offer The Best Protection To Your Home or Business
A fire-rated roll-up shutter is the first line of defense against a spreading fire and the accompanying smoke. Make sure your property and people's lives are safe by having us install automatically activated shutters. The door will close at the first sign of trouble and mitigate harm to your business from smoke or fire.
Commercial property and homeowners alike put their faith in ROLLerUP shutters. We use high-quality materials that comply with local fire codes while efficiently compartmentalizing your building. When you want to maximize safety and minimize damage, ROLLerUP is the best in the business.
3/4, 1 1/2, 3 or 4 Hour Fire Labels Available
Fire shutters come with varying levels of protection. Fire-rating organizations measure this quality based on how well the fire shutters hold up over time. The most popular screens available at ROLLerUP include fire classification ratings of 45 minutes, 1.5 hours, three hours, and four hours.
You can find the rating on a permanent label attached to the door. These labels also contain pertinent information related to the manufacturer, fire resistance, and insulation abilities. Determining what fire-resistance level you need depends on building codes and your comfort level. Individual establishments – such as a strip mall or an apartment complex – have existing regulations that will outline fire-shutter requirements.
Call Today for Free Estimates for Your Fire Shutter Installation
Hopefully, you will never experience a fire at your property that will require activation of your fire-rated shutters. But life doesn't always go as expected. Be sure you are both in compliance with fire code and prepared for the worst-case scenario by purchasing fire-shutters, installation, maintenance, and repair from ROLLerUP.
Our team of professional technicians has decades of collective experience installing fire shutters. We take pride in offering premium services at competitive prices for commercial and residential buildings alike, from Markham to Muskoka.
Give us a call today at
(855) 576-5587
to schedule a free consultation or quote, or stop by and visit us in Newmarket, Ontario.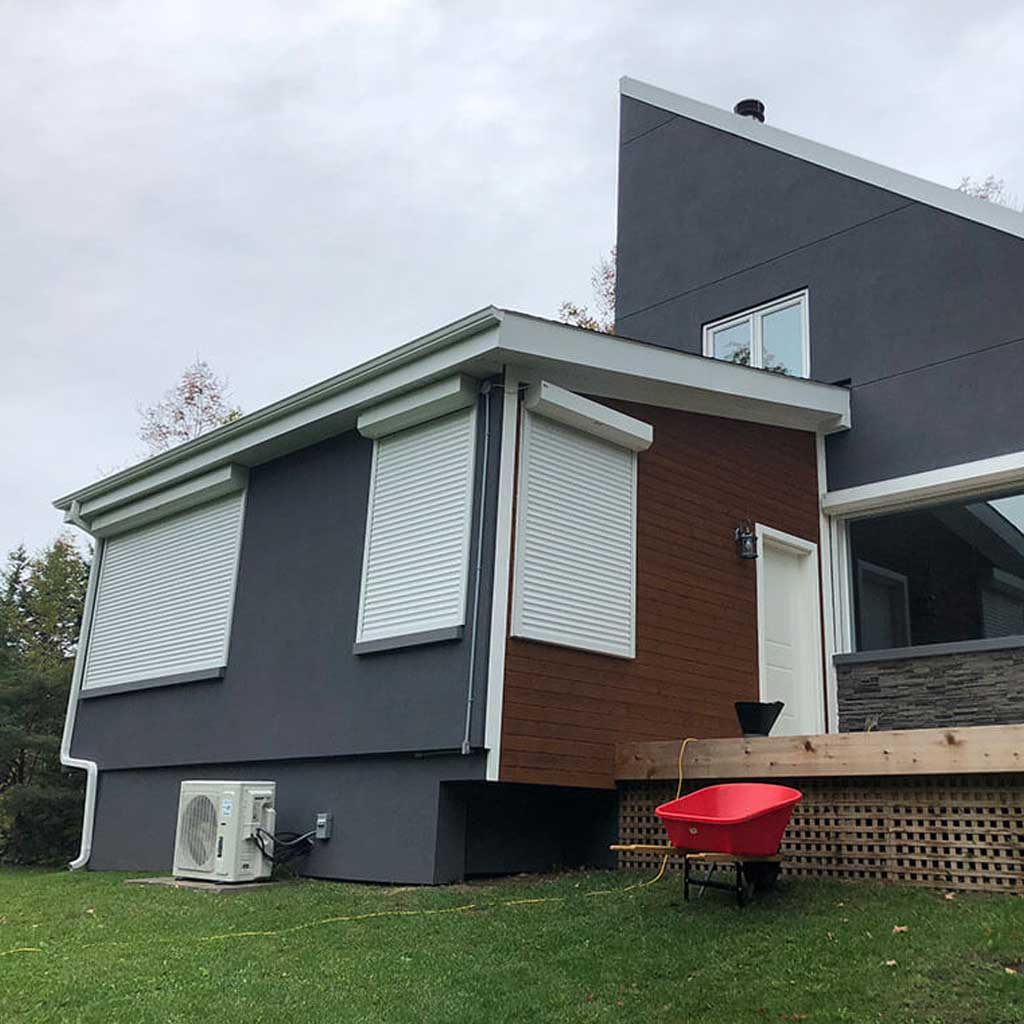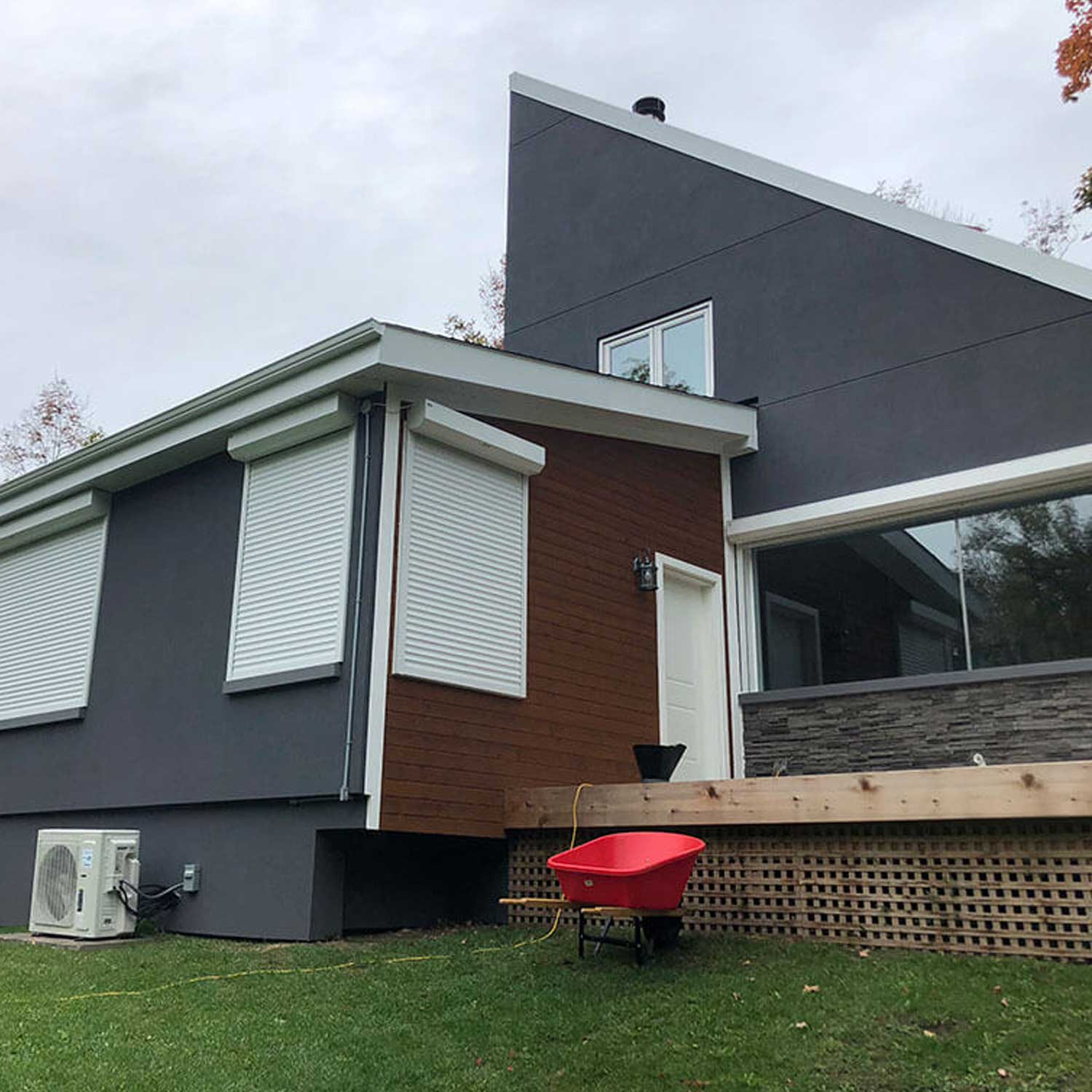 In the event of a fire, windows and doors play a significant role as they can either hinder or aid the spread of smoke and fire. With the installation of fire-rated roller shutters to your property's windows and doors, you can prevent or slow the spread of fire and smoke by cutting off the air supply. This keeps the damage to your residence or business at a minimum.
Counters and cabinets are essential for displaying or storing products and files at home, store, or office. Counters are also used to separate spaces, such as the kitchen and dining area at restaurants. By installing fire-rated roll-up shutters, you can prevent the damage of valuables stored in your cabinets and behind counters during a fire. Counter shutters cut off the oxygen supply to the fire source, preventing its spread.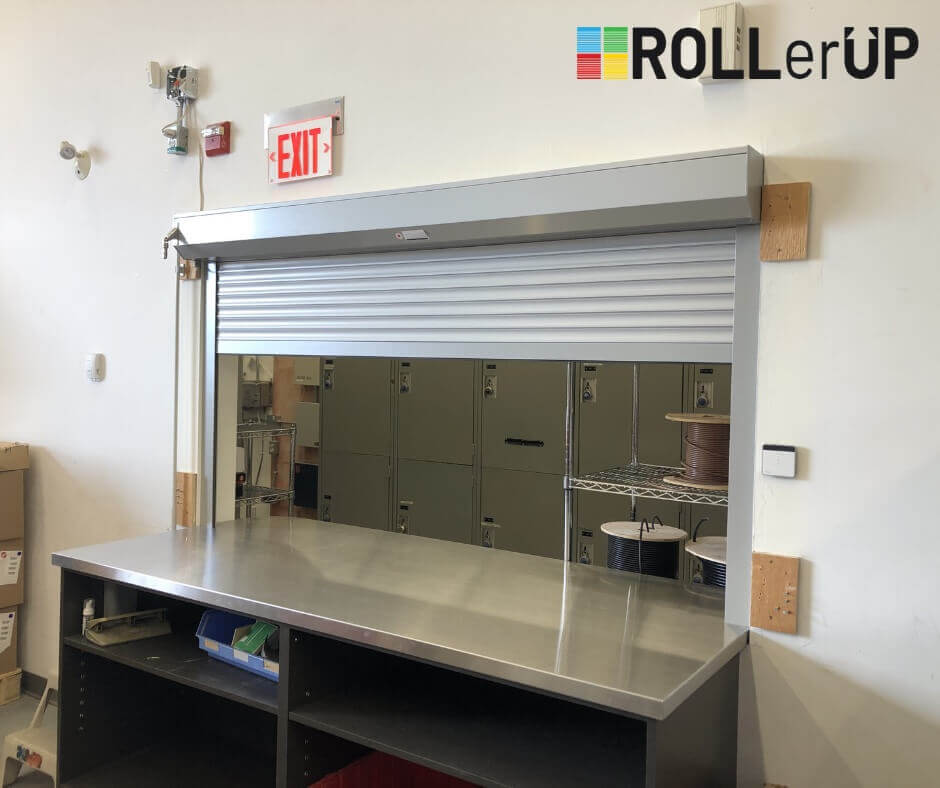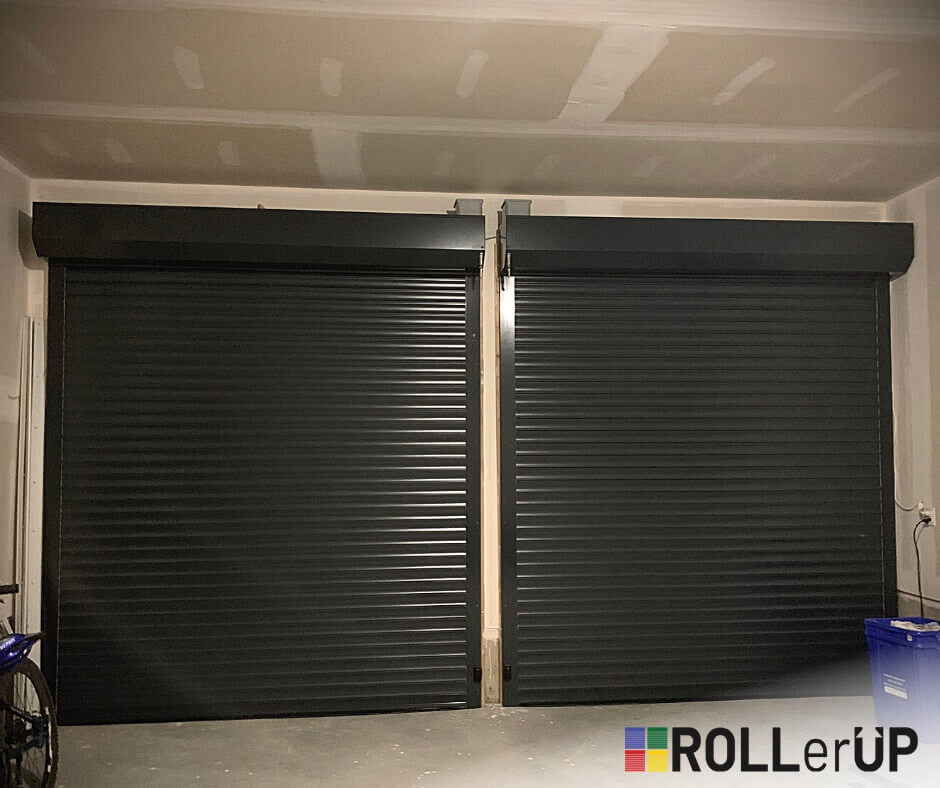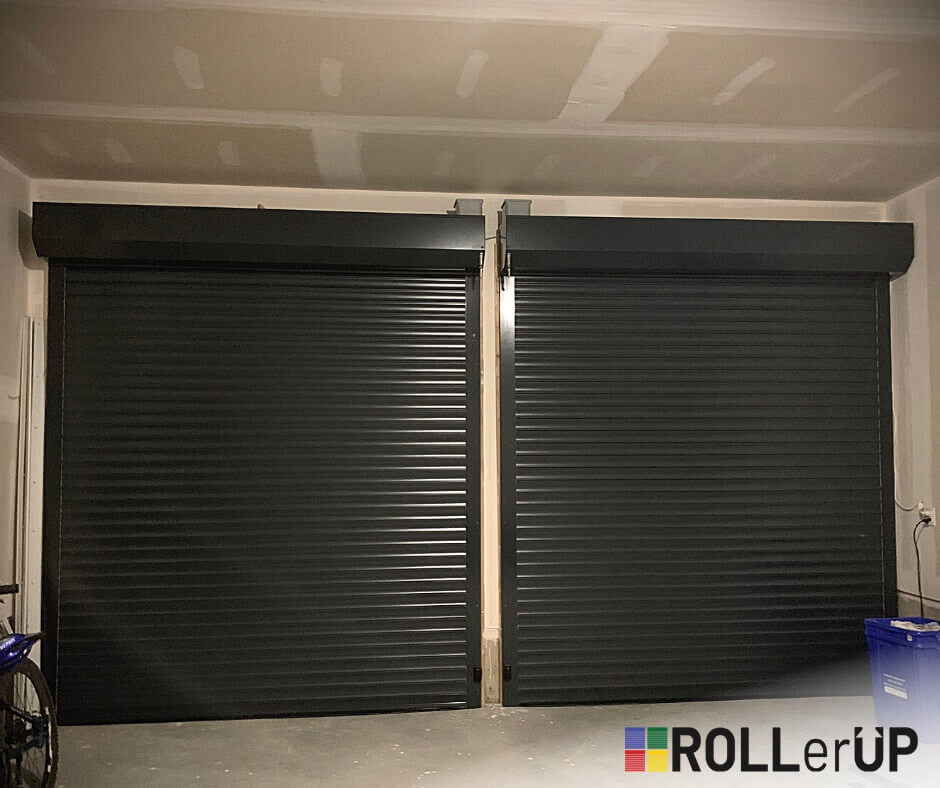 To fully meet the required safety standards of your residential or business property, it's requisite to install fire-rated shutters as your garage doors. This ensures that if a fire breaks out in your garage, it can be easily contained by cutting off oxygen flow to the fire source. It also prevents an outdoor fire from getting into your property through the garage. Protect your automobiles and your property by switching your regular garage door with a fire-rated one.
Your store is a significant investment and source of livelihood, and you should protect it in every possible way. By integrating fire shutters into your fire protection system, you can be able to mitigate major damage to your business and protect your employees and clients in case of a fire. A fire-rated roller shutter at your storefront is essential as it offers protection not only from possible fires but also from intruders.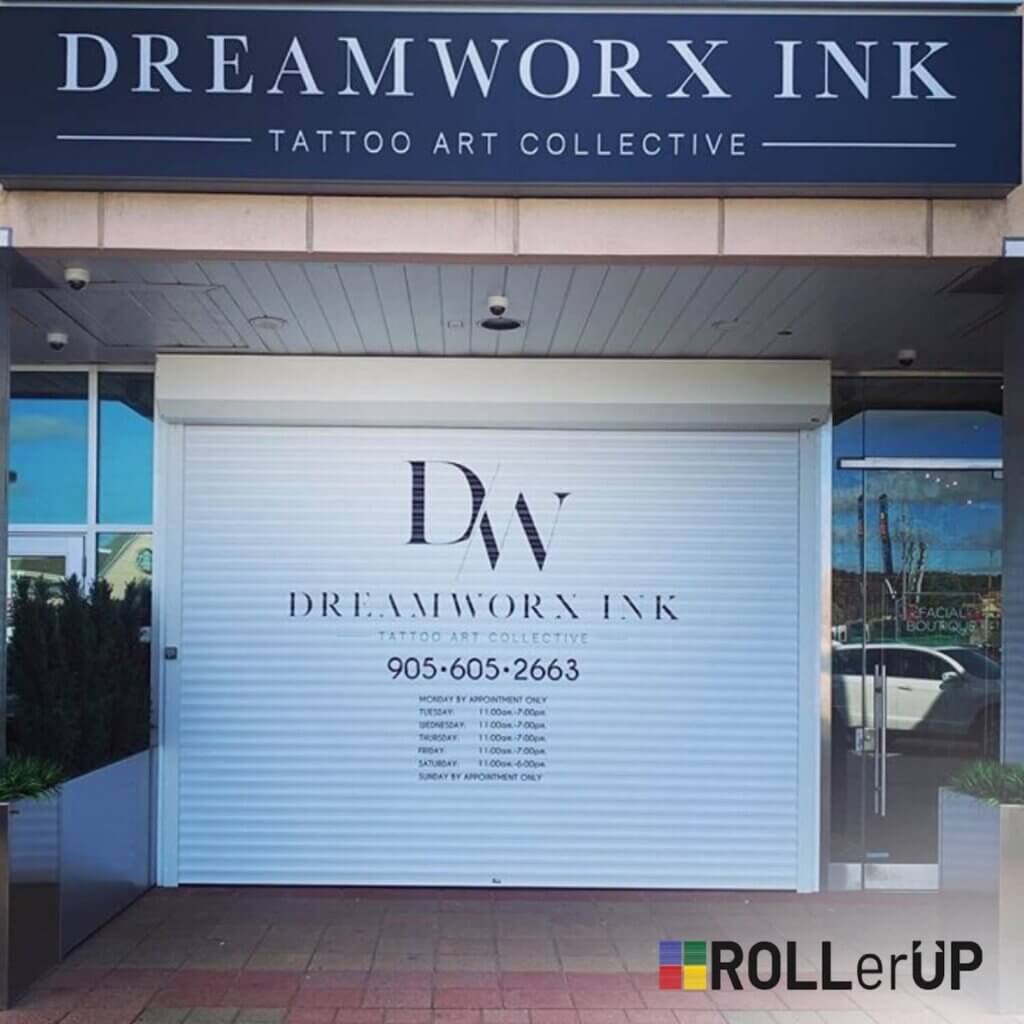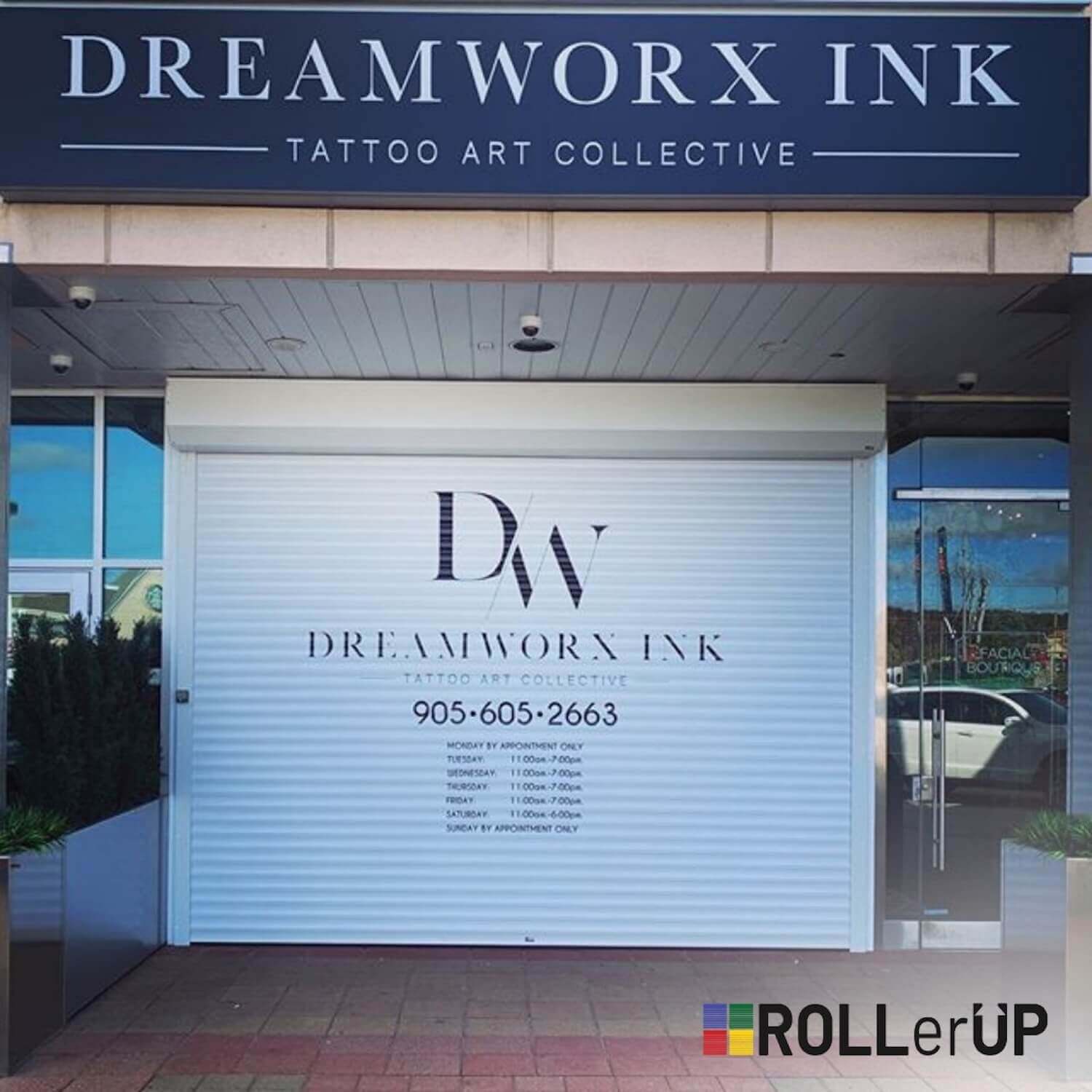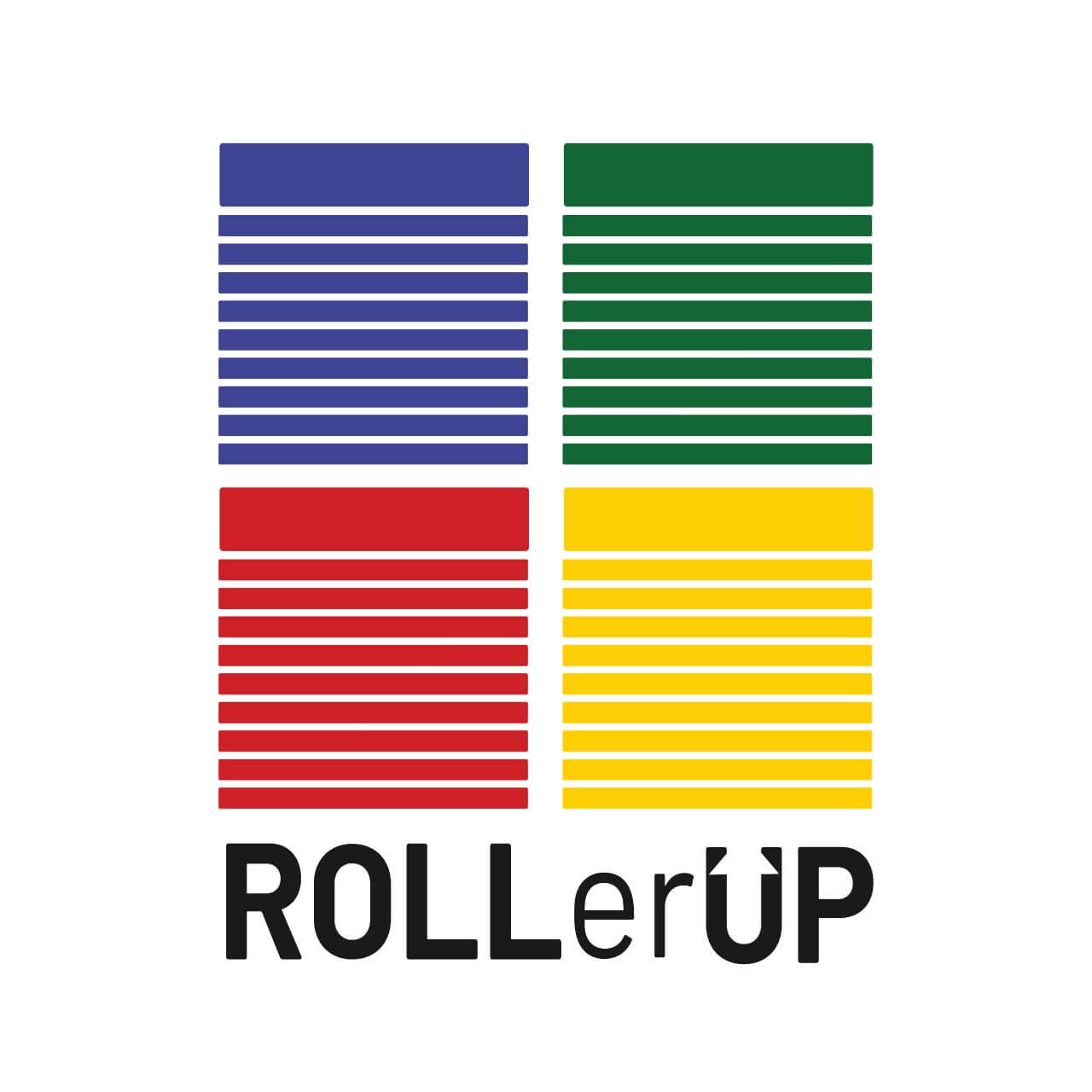 When looking to protect your business or residence through fire-rated shutters, it's vital to work with an experienced roller shutters installation company. This ensures the professional installation of shutters to meet the required fire safety standards.
ROLLerUP has decades of collective experience installing and repairing fire shutters in Ontario. Our extensive experience and expertise enable us to customize fire shutters to your specific needs. Whether it's for your windows, doors, or counters, our team is capable of providing quality, effective, and stylish fire shutters.
At ROLLerUP, your satisfaction with our products and services comes first. We dedicate our time, skills, and resources to ensure that your needs are met and within the required timeline. We work closely with our clients and provide perfect solutions for your home or business property.
Are you in need of fast, reliable, and cost-effective fire shutter installation or repair? Contact ROLLerUP for a free estimate.
Over 1800 custom colour options are also available, based on selections from the Benjamin Moore paint fan.


*Black color is a standard on certain line of products