The patio, balcony, and other outdoor spaces provide a beautiful way to relax and enjoy sunny days or have some fun time with family and friends. However, the weather is not always favourable, and we got to protect our skin and furnishing from that scorching summer sun and the unexpected rain. The best way to cover your favourite outdoor space, whether it's the garden, balcony, or patio, is by using high-quality awnings.
Why you need Terrace Awnings?
Awnings are essential for residential and commercial spaces, and there are numerous reasons you need one as a homeowner or business owner.
For eateries such as restaurants and cafes, awnings are a perfect way to create a beautiful dining area for your clients. A stylish awning on your terrace or deck creates an exceptional dining experience for your clients. They're protected from the weather while enjoying a beautiful view and a breeze. Apart from eateries, awnings are useful for other commercial spaces such as stores and offices.
For homeowners, awnings are vital if you're looking to protect your family and friends from the weather while still maintaining a beautiful view from your outdoor space. They also protect your furnishing.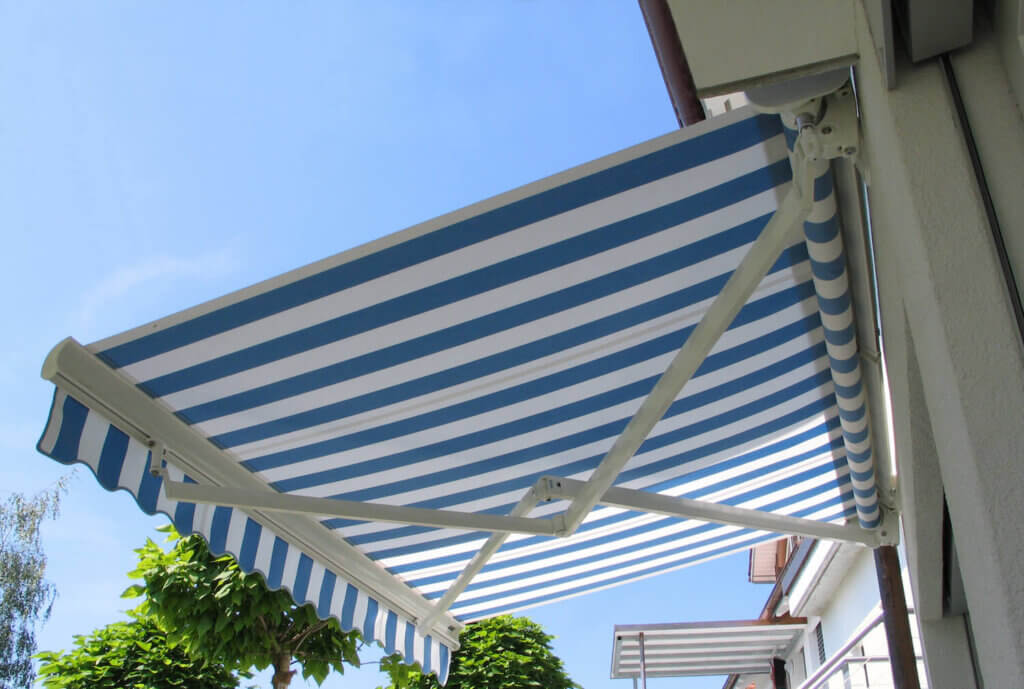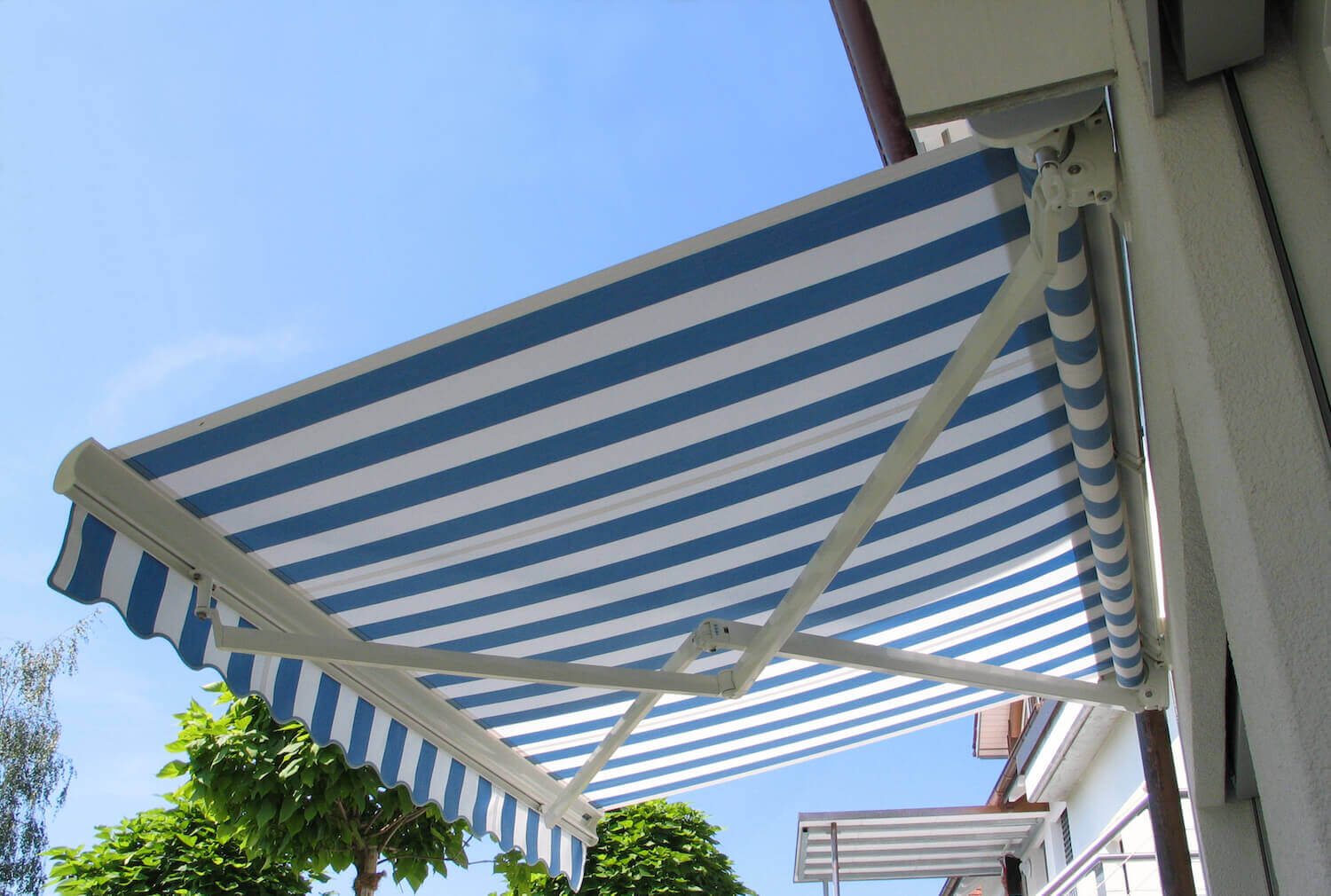 Balcony & Terrace Awning in Toronto
Benefits of Terrace Awnings
Ultimate Weather Protection
Inclement weather can damage your furnishing and make it impossible for you, your family, visitors, or clients to enjoy a much needed time outdoors. With high-quality awnings, you are protected from excessive heat, dust, wind, and damaging UV rays. Your furnishings, both indoor and outdoor, are also protected from rain, sunlight and other elements, which increases their durability.
Having an awning at your restaurant or home increases curb appeal. For restaurateurs, making your terrace as inviting and enticing as possible attracts clients. With an open, unprotected deck, potential clients won't hesitate to look for a better place to dine and rest. With an awning, your alfresco area provides a beautiful space to relax and escape the scorching sun, and it will easily attract passersby to try it out.
For homeowners, an awning increases your home's appeal as it creates a versatile space to dine and relax with friends and family. When looking to sell your home, a decorative awning attracts more bids, and your property fetches more.
Awnings protect your home, office, or store from direct sunlight, preventing your indoor space from overheating. This means that your home remains cool and you won't have to run your air conditioner. During winter, your awning prevents cold storms from hitting your home or restaurant directly, which prevents the need for overheating. By protecting your property from elements, awnings help you save on utility costs.
Retractable Awnings

Retractable awnings are a popular choice for commercial and residential applications. This is because they create a more versatile outdoor space as they can be extended and retracted as needed. A hot summer afternoon? Extend the awning, and enjoy the shade and view as you relax. A stormy winter? Retract the awning and protect it from damage.
Retractable awnings are wall-mounted and can be manually or electronically controlled. They come in three types, i.e., full cassette, semi-cassette, or open cassette. ROLLerUP has a wide selection of retractable awnings to fulfill your specific needs at home, office, store, or any other premise. You won't miss the colour, size, and style that meets or exceeds your requirements in our collection.
Contact our experts today, and they'll help you choose the most suitable retractable awning for your needs.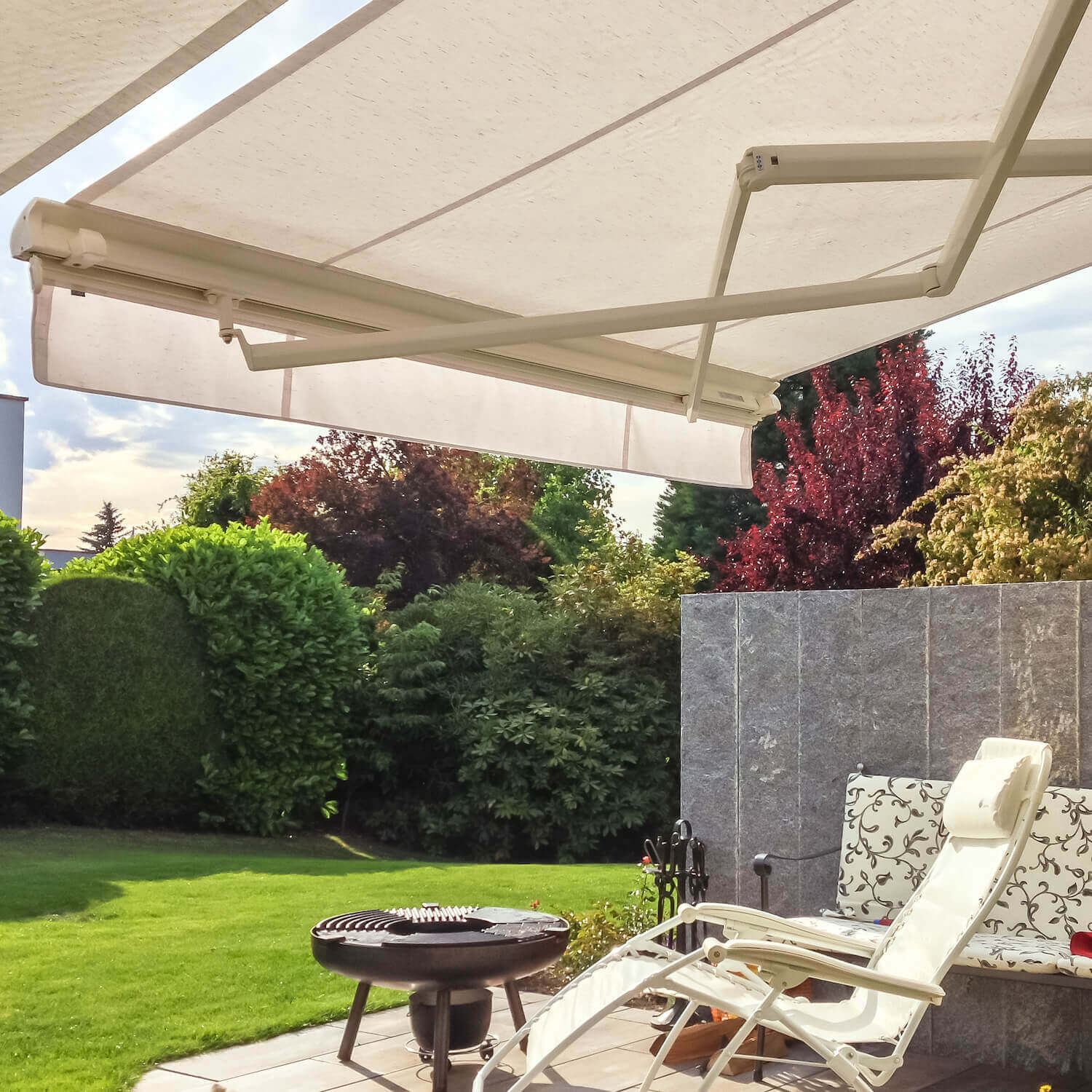 Our Retractable Awning Fabrics
CLASSIC UNI | CLASSIC STRIPES
Classic Uni is a range of high-quality fabrics from Stobag. They are available in a wide range of colours and designs. The fabrics are made of spun-dyed acrylic fibres, giving them a high resistance to UV rays. Spun-dyed awning fabrics are durable, and they retain colour for long as they are resistant to elements. Classic stripes are elegant and suitable for commercial and residential uses.
DESIGN
The Design awning fabrics are made of Clear Brilliant Acrylic(CBA) fibres, giving them an exceptionally smooth and dense surface that is dirt-repellant, water-repellent, and resistant to UV rays. This fabric is durable, and its dense material enables it to retain colour for long. The fabric has a 3-D effect that offers a unique visual and touchable experience.
Our awning fabrics are top-tier!
ROLLerUP installs high-quality awning fabrics for businesses, offices, and homes. All our awnings are from Stobag, a reputable awning fabric manufacturer based in Swiss.
Stobag awnings are high-quality, and they feature up to 100% UV protection. They are also aesthetically suitable for homes and businesses, such as restaurants. The Stobag awnings are available in a variety of colours and styles. Whatever your patio or balcony needs are, we can fulfill them!
Contact us for more information on our awning installation services.
1151 Gorham St Unit #8, Newmarket, ON L3Y 8Y1
Weekdays 9am-6pm