Your patio, balcony, and other outdoor spaces are your oases—the perfect areas where you can relax, enjoy sunny days and entertain family and friends. However, the weather is not always on your side; you want to protect yourself from harmful UV rays and protect your outdoor furniture from the scorching sun and unexpected rain. The best way to cover your favorite outdoor space, whether the garden, balcony, or patio, is by using our top-of-the-line, high-quality awnings.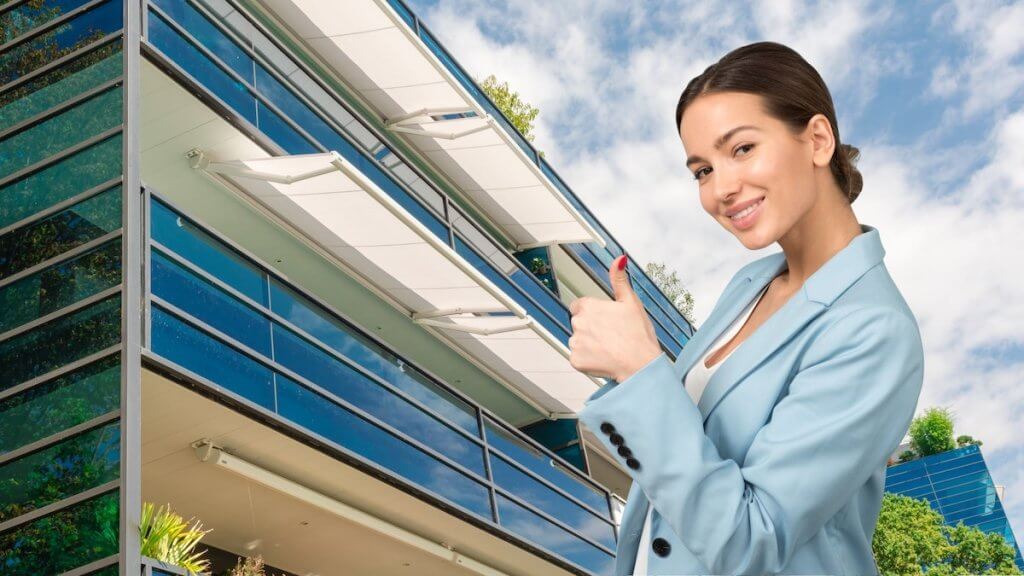 Why You Need a Retractable Awning
Whether you are a home or business owner, adding our elegant awnings to your home or business will add instant curb appeal and offer you numerous benefits, from aesthetic to market value.
For restaurants and cafes, awnings are a perfect way to create a beautiful dining area for your clients. A stylish awning on your terrace or deck gives the space the ultimate outdoor climate control and creates an exceptional dining experience for your clients.
Apart from restaurant patios, awnings are an outstanding solution for other commercial establishments. For home owners, awnings are vital if you're looking to protect your family and friends from the weather while maintaining a beautiful unobstructed view from your outdoor space.
Not only do retractable awnings extend your living space outside your home, but they also provide other amazing benefits you, your guests and customers will surely enjoy.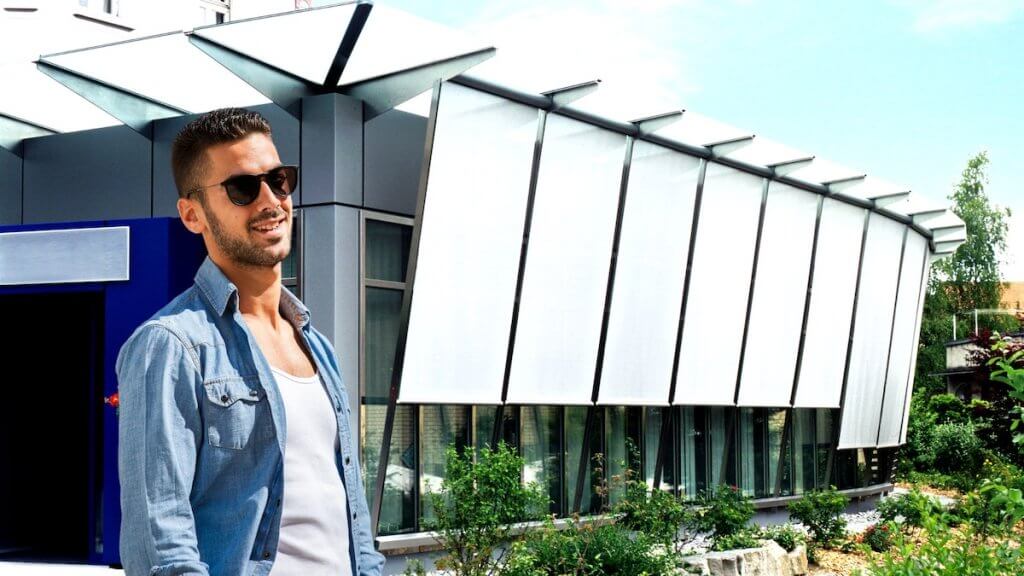 Ultimate Weather Protection
Inclement weather can damage your furnishing and make it impossible for you, your family, visitors, or clients to enjoy much-needed time outdoors. High-quality awnings protect you from excessive heat, dust, wind and damaging UV rays. Indoor and outdoor furnishings are also protected from rain, sunlight and other elements, increasing their durability.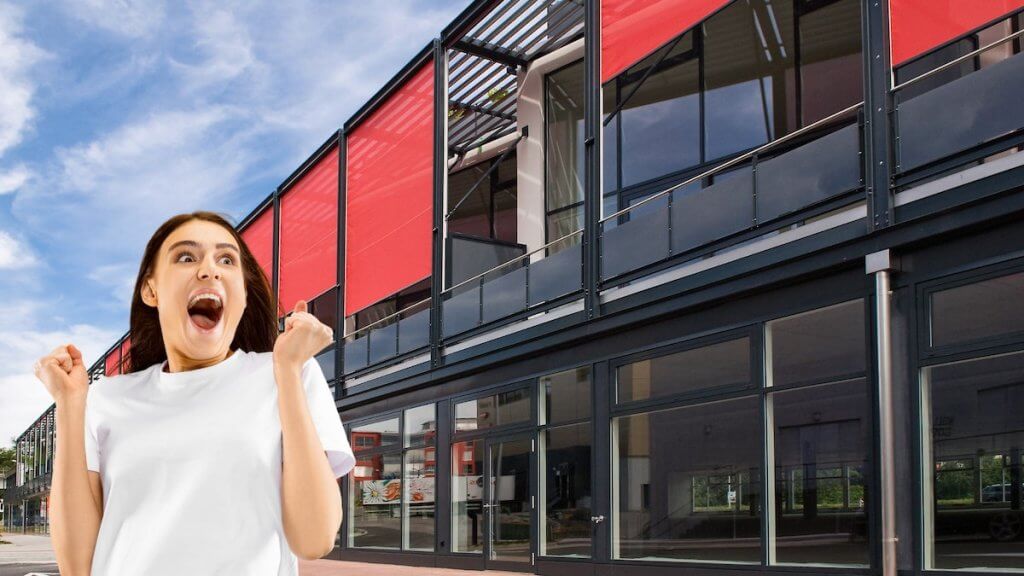 Enhance Curb Appeal
Adding an awning to your restaurant or home increases curb appeal. An awning will be an elegant extension to your home or business, making your outdoor dining space private, cozy and inviting. With an awning, your alfresco area provides a beautiful space to relax, unwind and escape the scorching sun.
As homeowners, we are always looking for a good investment. Extend your home's living space with a stylish top-of-the-line awning and create a versatile space to dine and relax with friends and family while adding curb appeal and a stunning selling feature. First impressions are the ones that last forever, so win home buyers' hearts with an inviting outdoor space and an elegant look.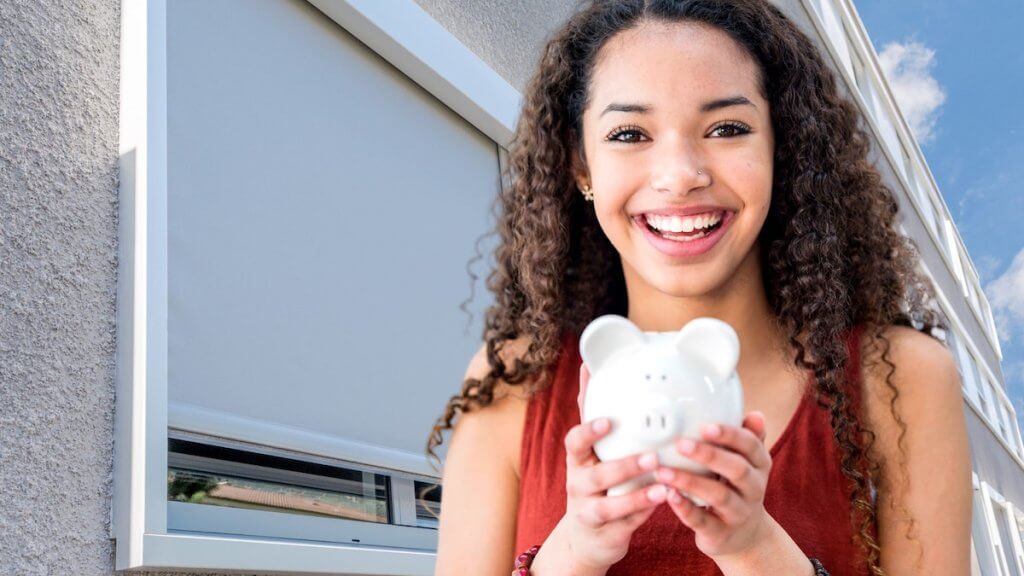 Saving on Utility Costs
Awnings work with your air conditioning, reducing the heat load on your home or business from direct sunlight and making your space energy efficient and reducing your monthly bills. During winter, your awning prevents cold storms from directly hitting your home or business. Awnings are making a comeback as an effective cost-saving method to deflect heat in the summer and retain heat during the winter.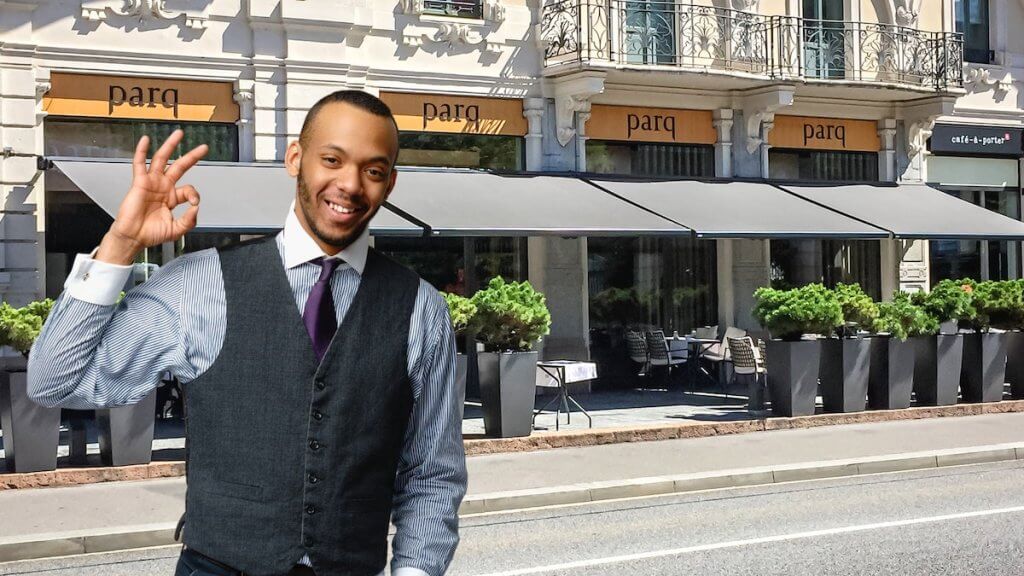 Our Retractable Awnings
Our elegant retractable awnings are a popular choice for homes and businesses. They are versatile, come in various styles and sizes and add value to your space.
Our design experts at ROLLerUP will help you create a welcoming, versatile outdoor space in your home or business with a retractable awning.  Custom-made to fit your needs, our awnings can be operated manually or electronically, with a full cassette, semi-cassette or open cassette with a wide variety of modern fabrics and colours to choose from.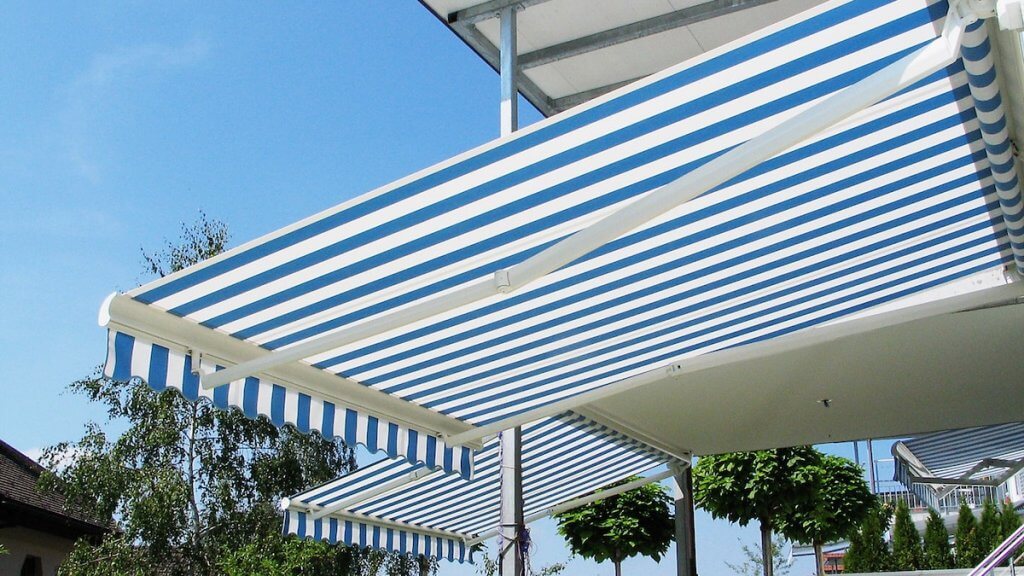 Classic Uni is a range of high-quality fabrics from Europe. They are available in a wide range of colours and designs. The materials are spun-dyed acrylic fibers, giving them a high resistance to UV rays. Spun-dyed awning fabrics are durable and retain colour for long as they are resistant to elements. Classic stripes are elegant and suitable for commercial and residential uses.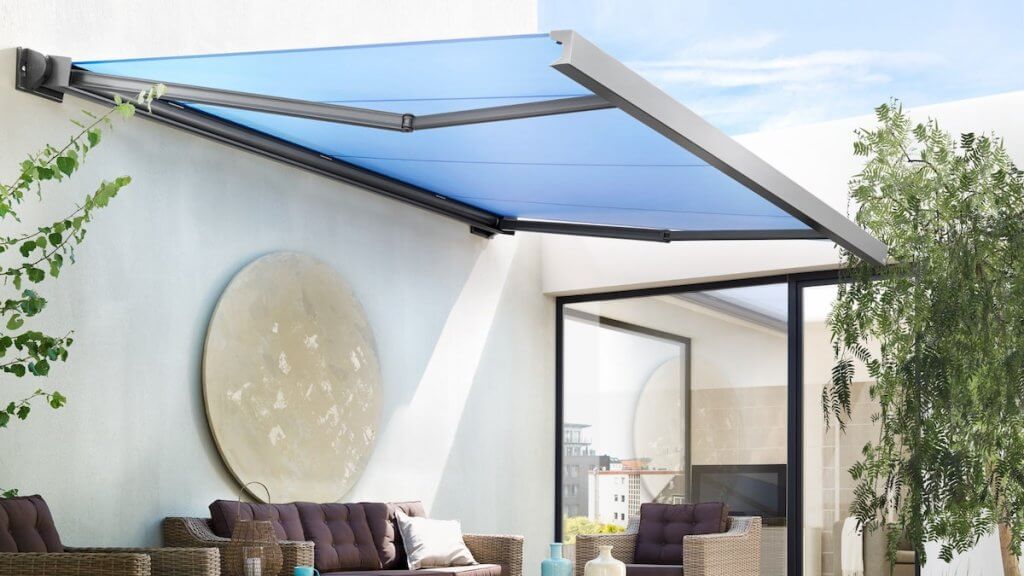 The Design awning fabrics are made of Clear, Brilliant Acrylic (CBA) fibres, giving them an exceptionally smooth and dense surface that is dirt-repellant, water-repellent and resistant to UV rays. This fabric is durable, and its thick material enables it to retain colour for a long time; the fabric has a 3-D effect that offers a unique visual and touchable experience.
PROTECT PLUS
This line of awning fabric from Europe features a flame-resistant material with dirt and a water-repellent surface. Depending on your specific needs, you can use the Protect Plus fabric to provide protection against rain, UV rays and excessive heat.
ROLLerUP supplies and installs high-quality custom-made awnings for businesses, offices and homes. All our awnings come from a reputable European awning manufacturer and are proudly assembled in Canada.
Our awnings are high-quality, feature up to 100% UV protection, and are suitable for homes and businesses. In addition, our awnings are available in various colours and styles. So whatever your patio or balcony needs are, we can fulfill them!
We at ROLLerUP ensure that our retractable awning is customized to your needs and job specifications. You can contact us for more information on our top-quality awning installation services and a quick, no-obligation estimate! You can also visit our product page or contact us for professional assistance.