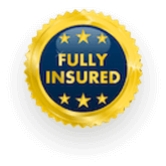 In the vast domain of retractable screens and phantom screens, Roller UP stands out for our product's superiority and the holistic experience we offer. Our commitment to excellence transcends beyond screens; it's embedded in every interaction, every install service, and every after-sales service.
At the heart of our operations is the unwavering dedication to quality. Our screens are a culmination of rigorous research, superior materials, and impeccable craftsmanship, ensuring they stand the test of time. Moreover, our seasoned experienced team brings an unparalleled level of professional service to the table.
But beyond the tangible, our essence lies in the intangibles – the trust we've cultivated, our proactive approach to customer queries, and our genuine understanding of individual needs. Choosing Roller-Up is not just about a product; it's about aligning with a brand that prioritizes your satisfaction, offering unmatched value at every step, complete with a limited lifetime warranty.
Defining Modern Spaces 
In the intricate tapestry of modern home design, retractable screens have emerged as both a practical and aesthetic revelation. These aren't merely screen doors; they are transformative elements that redefine the boundaries of indoor and outdoor spaces, seamlessly integrating with sliding doors and large openings.
Balanced Living Experience
The charm of retractable screens lies in their multifaceted nature. Picture a tranquil evening on your porch where the scent of blooming flowers wafts in, but intrusive insects remain outside, ensuring your fresh air isn't hampered by bugs. Consider a sun-drenched room without the accompanying heat, where daylight is embraced, but harmful UV rays and sun are filtered out. With our screens, you gain the joy of an open window without the limitations, whether it's in a traditional window frame or more extensive spaces. This harmonious balance between protection and openness is the hallmark of a retractable window or retractable screen door.
Craftsmanship and Adaptability
At Roller UP, our understanding of this balance is nuanced and deep-rooted. Our screens are crafted with precision, using top-tier mesh materials that promise both durability and visual appeal. Professionally installed, each screen we offer is a testament to our dedication to quality and innovation, tailored to meet the diverse needs of Ottawa homes and businesses. As the leading authorized dealer install screens in the Ottawa region, we cater to various mesh types suitable for all preferences.
Elevated Interactions with Nature
Our retractable and motorized screens are designed to enhance life's moments, subtly blending the comfort of indoor spaces with the raw beauty of the outdoors. Whether you're looking to cover windows, patios, or even your garage, Roller UP offers the finest retractable screen solutions in the Ottawa area.
Nestled in the heart of Ottawa, Roller UP's journey began with a simple mission: to redefine indoor-outdoor living experiences in Canada. Our years of dedication have seen us innovate and adapt, always staying ahead of industry trends. But beyond our products, our unwavering commitment to the Ottawa community and our values of trust, quality, and innovation have made us a household name.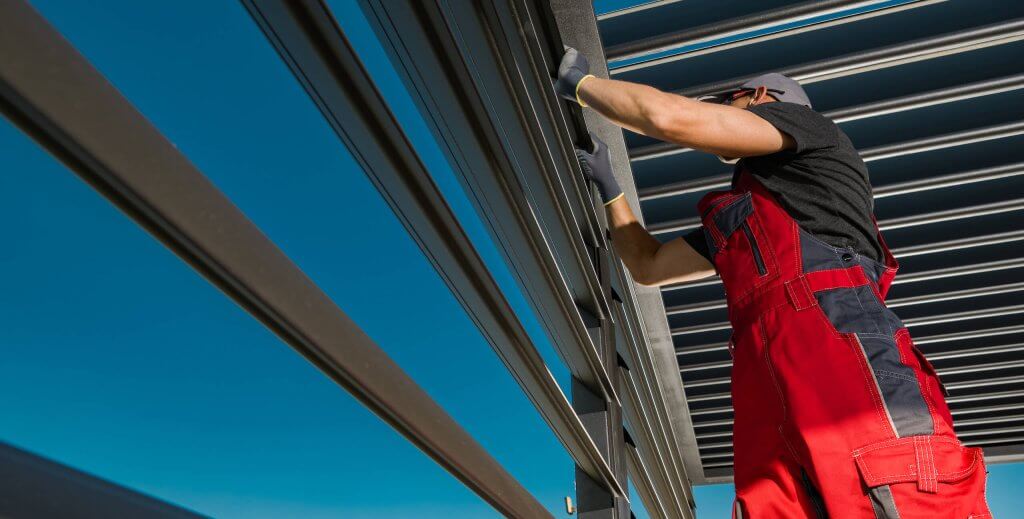 The beauty of our retractable screens lies not just in their immediate visual appeal but in the manifold features and benefits they usher into any space they adorn.
When you invest in a Roller UP retractable screen, you're not just making a purchase; you're making a statement. Our screens don't merely serve a functional purpose; they elevate your living experience. They accentuate aesthetics, promise energy efficiency, enhance property value, and, most importantly, amplify the sense of comfort and well-being in your space. Embrace a lifestyle where design meets functionality and every day feels a bit more luxurious.
Installation and Maintenance
Installing and maintaining Roller UP's retractable screens is a testament to simplicity and enduring quality. Our installation process is thorough yet unobtrusive, tailored to fit every unique space precisely. From double doors to expansive patios, our expert team ensures the screens integrate seamlessly, enhancing your space without disrupting its essence. Post-installation, upkeep is a breeze. Made with durability in mind, the screens require minimal maintenance. A simple wipe-down eliminates accumulated dust, while an occasional check of the retracting mechanism ensures fluidity in operation. With Roller UP, you get a product and promise of longevity and effortless care.
Absolutely! Our screens seamlessly fit into business and professional environments, offering both functional and aesthetic value.
With proper care, our retractable screens can last for years, ensuring you get the maximum value for your investment.
We're here to help. Dive deeper into the world of retractable screens with us.
"ROLLerUP Custom shutters installed a Rolling shutter for my clients Laneway and it looks amazing, great work and everything on time! Definitely recommend"
"Love love love my new privacy screens!!! Finally we can enjoy the breeze in our back yard pool house with no bugs and sun! Thank you ROLLerUP! Definitely recommend"
"It's so hard to get a contractor for a small job in Toronto. We had been looking for someone to install a roll-up garage door for our alley access for nearly a year when we found RollerUp. They replied to our request right away, all communications were excellent, and the work was done in just a few days at a very reasonable price. I highly recommend RollerUp."
"From initial customer service and quote (thanks Irina) through production and finally installation (thanks Ryan and Rob), the team at ROLLerUP were pros. They installed roller shutters on three upstairs windows and have done a high quality job. The finished job looks great and the shutters work like a dream. And all done in less time than they originally estimated. Great work!"
We are glad to answer any questions you might have about roll up shutters. Please contact us to schedule a free estimate and learn more about our services and products.
Our showroom visits are by appointment only.
16945 Leslie st, unit 8
Newmarket Ontario L3Y9A2
Weekdays 9am-6pm
Showroom by Appointment Only