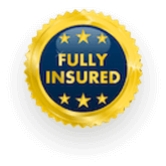 Fixed Awnings for Front Doors and Windows INSTALLATION AND SERVICE COMPANY
It may seem out of the ordinary, but installing fixed awnings at your front door and windows has much to offer your home. Fixed awnings have come a long way in the last decade boasting lightweight metal frames that resist corrosion to eye-catching modern fabrics.
Considering a few simple factors can help you choose the right style of awning for your needs,
What style suits the design of your home?
What material will best handle the weather in your area?
What size will look and perform best in your home?
Let's dive in and explore the benefits of fixed awnings for your home.
Awnings for front doors
Installing fixed awnings above your front door is an excellent addition to your home. It enhances the curb appeal of your home, raises its value and adds functionality by protecting you, your family and your guests from the weather.
Fixed awnings can be installed above any window and door. However, they are best suited for front doors and windows facing a sunny direction. Fixed awnings add style and character to your home, protect you from the weather and help save you money on monthly bills.
Benefits of Fixed Awnings for front doors.
Keep your home cool
Most homeowners are unaware of the benefits of adding fixed awnings above their front doors and windows. In addition to enhancing your home's curb appeal, a fixed awning protects your windows and doors from direct sunlight, keeping you cool and saving money on your energy bills in the hot summer. Fixed awnings can also help protect your front door from sun damage, preserving your home's curb appeal for years to come.
Reduce heat and direct sunlight
As much as we love the sun, its UV rays can be harmful and damaging. Installing fixed awnings above your windows and doors will help protect you and your family from harmful UV rays and your flooring and furniture from fading. In addition, awnings act as a shield between the sun and your home, reducing the heat entering your home, making it more comfortable and saving you money on monthly bills.
Adding style and character
Fixed awnings are a simple way to add style and character to your home. Adding a pop of colour to an otherwise dull facade. Fixed awnings come in various materials, shapes and colours to suit any design, from simple and elegant to classic and ornate.
Added protection from the elements
Have you ever found yourself logging in groceries in the rain? Or waiting for a ride on the doorstep in the winter or under the scorching sun in the summer? By installing a fixed awning above your front door, you can enjoy staying cool and dry. In addition, fixed awnings can protect windows and doors from heavy snowfalls, hail, and flying debris.
"ROLLerUP Custom shutters installed a Rolling shutter for my clients Laneway and it looks amazing, great work and everything on time! Definitely recommend"
"Love love love my new privacy screens!!! Finally we can enjoy the breeze in our back yard pool house with no bugs and sun! Thank you ROLLerUP! Definitely recommend"
"It's so hard to get a contractor for a small job in Toronto. We had been looking for someone to install a roll-up garage door for our alley access for nearly a year when we found RollerUp. They replied to our request right away, all communications were excellent, and the work was done in just a few days at a very reasonable price. I highly recommend RollerUp."
"From initial customer service and quote (thanks Irina) through production and finally installation (thanks Ryan and Rob), the team at ROLLerUP were pros. They installed roller shutters on three upstairs windows and have done a high quality job. The finished job looks great and the shutters work like a dream. And all done in less time than they originally estimated. Great work!"
We are glad to answer any questions you might have about roll up shutters. Please contact us to schedule a free estimate and learn more about our services and products.
Our showroom visits are by appointment only.
16945 Leslie st, unit 8
Newmarket Ontario L3Y9A2
Weekdays 9am-6pm
Showroom by Appointment Only