OLD GARAGE CONVERTED TO POOL HOUSE
Downtown Toronto old garage needed to be converted into a pool house with an access from both the street and the pool side.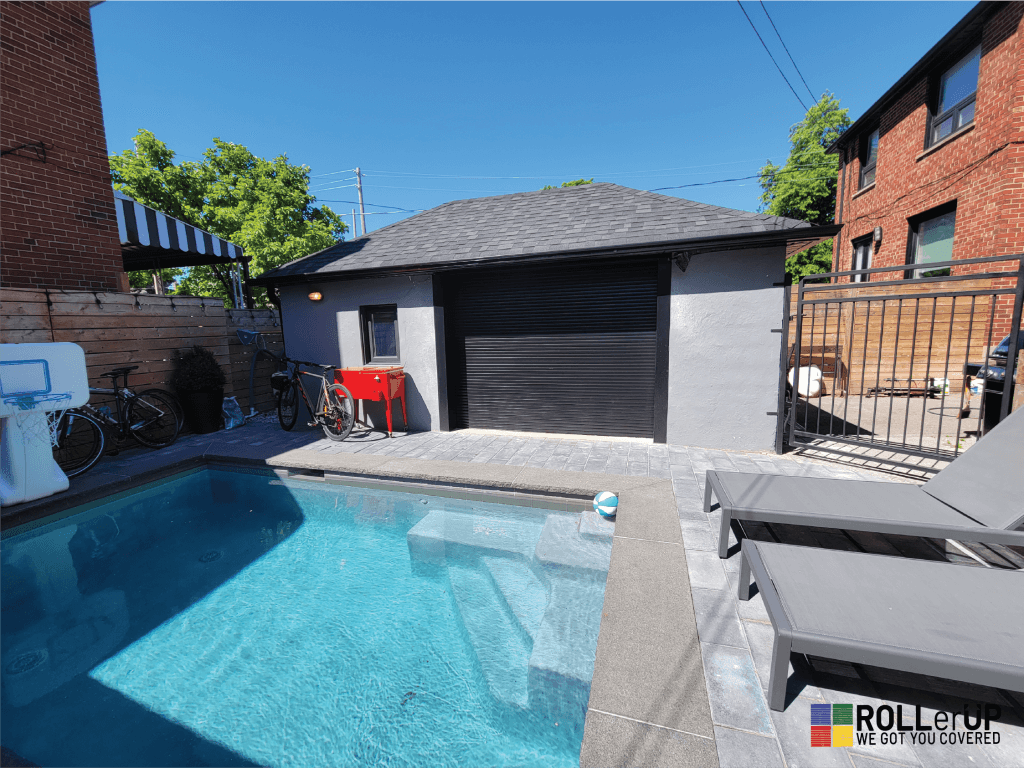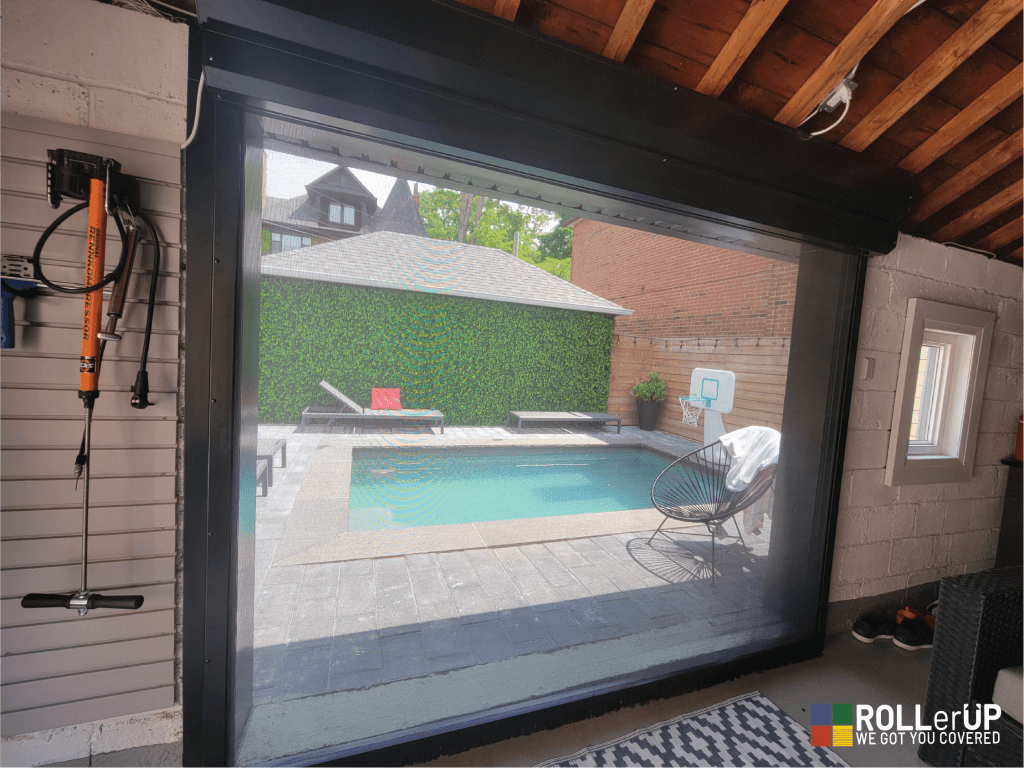 Security – the pool house need to be secured from all sides to prevent break-ins, and maximize the overhead space.
Weather protection – protection from different weather elements such as snow, rain, sun.
Bugs protection –  the idea is to create a lounge in the pool house where you can sit and enjoy a beverage without interruption of annoying bugs or nosy neighbours.
Air circulation – The space must be sealed but at the same time transparent enough to sit inside and watch the kids swimming in the pool, and breathing fresh air.
Shaded out door dinning space.
Rollup Garage Door
Made from a heavy-duty profile with super-hard resin foam to provide maximum security, equipped with safety beams to detect objects for extra safety.
For extra convenient compatible with both Somfy RTS and Liftmaster HomeLink technologies as well as with different smart home protocols.
Privacy retractable Screen
All of the Phifer Sun Control screening products protect against annoying insects – just like conventional fiberglass screening – and offer good outward visibility. These energy-saving screening products are designed to enhance a variety of exterior building facades and are easily installed as window and door screens, enclosure screening or utilized in exterior roller shades.
Thanks to the unique retention system the screens can withstand and block significant wind force.
Rollshutter Door
Rolling door made from a medium-duty roll formed aluminum profile with hard foam core, and very durable polyurethane/polymide top coat will increase the energy efficiency of the pool house and will protect the interior from different weather elements.
Retractable Awning
On deck dining area shaded by a modern designed arm retractable awning. Made from top quality materials and endless fabrics choices, equipped with Somfy RTS technology motors.