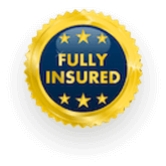 Commercial Security Grilles For Business
Installing security grills is one of the best ways to keep your business safe.  Adding safety without compromising visibility and making wanna-be criminals think twice before breaking into your place of business. More often than not, criminals target businesses with the least amount of obstacles.
When choosing security measures for your store, office or studio, you must consider a few factors such as the level of security you need, visibility, esthetics and your budget. Another crucial thing to consider is the material and durability of the grills you choose.
There are plenty of options when it comes to security grills, thin and thick, large and small, smaller perforation or brick pattern looks. You can even choose to have solid clear inserts within the grill itself.
ROLLerUP's top-quality commercial security grilles give you just that, security. In addition, we offer a wide range of custom-made designs to fit your space seamlessly.
Our grilles are an excellent fit for windows, doors and pass-through counters, utilized in malls and retail spaces, airport terminals, restaurants, healthcare spaces, pharmacies and amusement parks and fairs.
Let's dive in and explore the world of security grills.
Benefits of Grilles for your Business
Dramatically increase security
Security grills are made of galvanized steel or extruded aluminum, making them an excellent barrier between an intruder and your business. Security grills protect stock rooms, cash points, expensive materials and equipment. In addition, security grills can minimize damage to windows, doors and storefronts by making it much more challenging to get to such areas. Finally, security grills offer clear visibility making them ideal for use in conjunction with a security camera, allowing you to catch the face of the offender and have a better chance of bringing them to justice.
Customize to fit your needs
Here at ROLLerUP, all of our security grills are custom-made to fit the needs of your business. At first glance, a security grill may seem like a simple piece of equipment. But when protecting your business from intruders, a security grill is a powerful first line of defence.
Security grills can be customized to fit any opening and installed quickly and easily. Best of all, security grills are an effective deterrent against theft, break-ins and vandalism. Wannabe criminals will think twice before breaking through a security grill, which can mean the difference between a safe business and a costly break-in. So why take chances with your security? Call us today and protect your business with high-quality, durable security grilles.
Cost-effective and professional appearance
Security grills are a cost-effective solution to your security needs. They are saving you money on your insurance premiums, damage from vandalism and giving you peace of mind.
Our security grills come in various styles and colours to match your style and your business's decor. From elegant small perforated slats to a stylish brick design, adding the best security with an elegant touch.
Contact our security grills experts and get the protection and peace of mind you deserve.
We offer complimentary site visits, call and speak to one of our team members today!
"ROLLerUP Custom shutters installed a Rolling shutter for my clients Laneway and it looks amazing, great work and everything on time! Definitely recommend"
"Love love love my new privacy screens!!! Finally we can enjoy the breeze in our back yard pool house with no bugs and sun! Thank you ROLLerUP! Definitely recommend"
"It's so hard to get a contractor for a small job in Toronto. We had been looking for someone to install a roll-up garage door for our alley access for nearly a year when we found RollerUp. They replied to our request right away, all communications were excellent, and the work was done in just a few days at a very reasonable price. I highly recommend RollerUp."
"From initial customer service and quote (thanks Irina) through production and finally installation (thanks Ryan and Rob), the team at ROLLerUP were pros. They installed roller shutters on three upstairs windows and have done a high quality job. The finished job looks great and the shutters work like a dream. And all done in less time than they originally estimated. Great work!"
We are glad to answer any questions you might have about roll up shutters. Please contact us to schedule a free estimate and learn more about our services and products.
Our showroom visits are by appointment only.
16945 Leslie st, unit 8
Newmarket Ontario L3Y9A2
Weekdays 9am-6pm
Showroom by Appointment Only